Posted: Tuesday, Jan 28th, 2020
Everything You'll Need to Know About the Real ID
by Visit Ventura
Proving there's a day for pretty much everything, January 28th marks
National Plan Your Vacation Day
. This begs the tough love question. Why plan your Ventura vacation if you can't go?
All of us at Visit Ventura want you to be able to come here. Or, for that matter, go anywhere.
Vacations are important. Believe it or not, people actually study this. And — probably no need to sit down — they have drawn some not so earth-shattering conclusions.
Vacations are essential to strengthening relationships, inspiring creative thinking, promoting health, reducing stress, and improving happiness.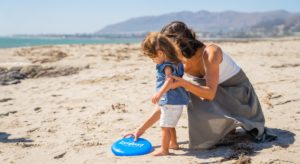 So — though you (unfortunately) weren't paid to conduct any of these studies — you can make the next leap. You need to take a vacation.
But, beginning October 1, 2020, things will change.
You'll need a REAL ID-compliant driver's license or another acceptable form of identification to get through airport security and board your flight. If you're squirming right now, don't be too hard on yourself.
An estimated 99 million Americans currently don't have identification that will allow them on a flight come October. Good news is, you can easily lower that number by one.
Here's the pared-down version of what you need to know, so that, come October 1st, you can happily hop on that plane and vacation in Ventura. Or anywhere. On
October 1, 2020
, the U.S. Department of Homeland Security will officially begin enforcing the REAL ID Act at airports. if you're an American above the age of 18 and traveling by air within the U.S., you will need a REAL ID-compliant driver's license or another acceptable form of ID (see below) to get through air travel security checkpoints and board your flight.
What's a REAL ID driver's license?
The tagline is "
Without the star, you won't go far
." It's clever. And accurate. REAL ID driver's license are generally marked with a star in the upper corner of the card. Some states (including Michigan, Minnesota, New York, Vermont and Washington) are issuing enhanced driver's licenses either instead of, or in addition to, REAL IDs. These enhanced driver's licenses are generally marked with a U.S. flag. Bottom line, if you don't see a star or U.S. flag on your current driver's license, and you want to fly anywhere, you need to get to your local DMV or make sure you have another form of accepted identification.
Other forms of acceptable ID include:
United States passport or passport card, U.S. military ID, or Department of Homeland Security trusted traveler cards (Global Entry, NEXUS, SENTRI, FAST). TSA's
REAL ID webpage
has a full list of accepted IDs. Unless you plan to start using your U.S. passport for all your flights, the DMV is where you need to go to get your REAL ID. Check with your local DMV for specific details on what you need to do to get your REAL ID (or enhanced) driver's license. Each state requires several forms of identification, and the cost for your new ID varies depending on the state you call home. Specific information is available on your state DMV website. To learn more, visit
their website
. It's a grand world. Don't let anything stop you from seeing it.
For more great stories, request our FREE inspiration guide right to your door!
Check out upcoming events!
Discover More
Get to know Ventura, and discover the best things to do around the city.
Ventura Partners With