Posted: Thursday, Sep 16th, 2021
Eight Reasons to Run the Ventura Marathon
This one requires a little advance warning. After all, we are talking 26.2 miles. So know that the Ventura Marathon will take place on Sunday, February 27th, 2022, still allowing you enough time to train for what might just be the run of your life.
Why?
Let us count (a few of) the reasons …
1. Running a marathon is something very special
As cardiologist/philosopher/writer Dr. George Sheehan once said, "Of all the races, there is no better stage for heroism than a marathon."
You'll be joining the illustrious ranks of Joan Benoit, Frank Shorter, Brigid Kosgei, and Eliud Kipchoge. Yes, Kipchoge has run 26.2 miles in an other worldly 2 hours, one minute, and 39 seconds. But really, in the cocktail circle, no one will remember your time. But 26.2 miles leaves a (deserved) impression.
2. The Ventura Marathon course is F-A-S-T
Much of the course runs from Ojai down, quite literally, to Ventura — a long, gradual downhill (along a safe, traffic-free path). Not so steep a downhill to shock your legs — but maybe more than enough to shock the clock.
And yes, the Ventura Marathon is a Boston Marathon qualifier.
3. Ventura is C-O-O-L
Yes, it's true that much of the country has heat ranging from debilitating to withering, and who in their right mind would want to add that on to running a marathon (or running across the parking lot to get to air conditioning)? Ventura defines cool in so many ways (craft beer, attitude), but for the marathoner the critical definition is temperature. Ventura's year-round average temperature is 72 degrees. And yep, it's apt to be a little cooler in February. If that's not a perfect race recipe…
4. Everything is easy (except maybe the running)
Yes, the race starts in Ojai (on McNell Road, between Grand Avenue and Reeves Road), but race organizers will shuttle you to the start line from the Ventura County Fairgrounds

. Event parking is available at the Fairgrounds ($8 cash) or on nearby streets. Make note; the shuttles will leave the fairgrounds between 4:45 and 5:00 am. The marathon starts at 6:30 am.
5. You don't have to run a marathon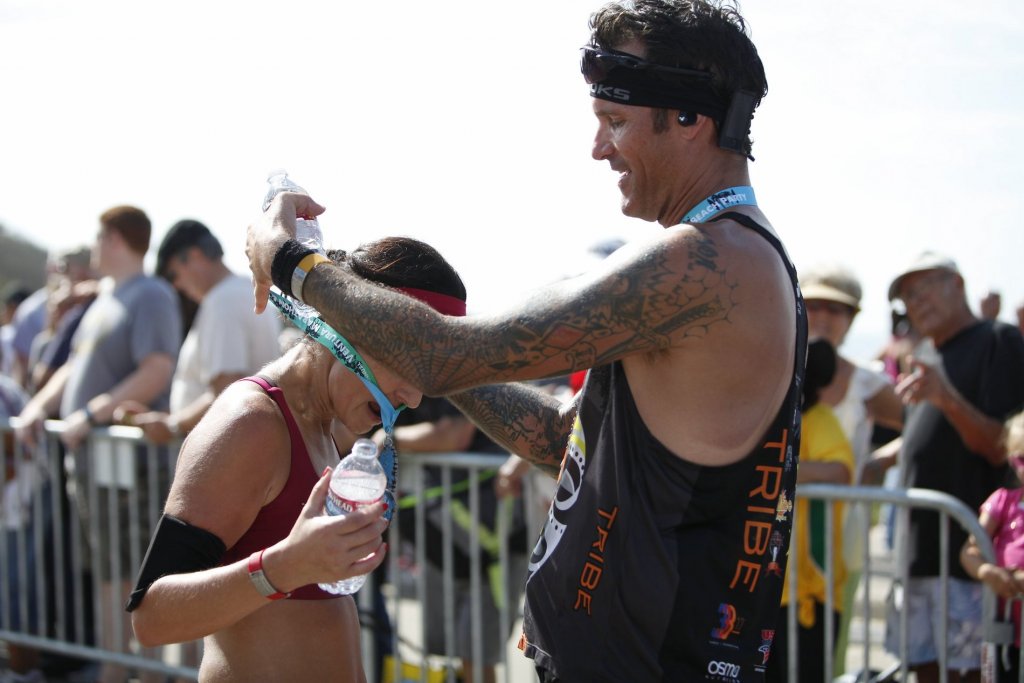 There's also a half marathon (also downhill from Ojai) and a 5K (through downtown Ventura). Still plenty of bragging rights — and still a ticket to fun (read on).
6. Free craft beer for you. Tasty craft beer for your crew
Your entry fee includes one free, delicious post-race beer. But your crew (and maybe you can have a tipple) can celebrate your upcoming success at the Ventura Marathon's Brewfest, held the day before the race at Ventura's Mission Park

from 12 pm to 4 pm. The Brewfest features a host of tasty local and California beers. You buy tickets that earn you delicious samplings. You may not want to overindulge if you're running the next day, but your support crew might deserve more than a few samplings. Added fun, there's also music and food.
7. No better place to stay and (continue to) celebrate your accomplishment than Ventura
Finishing a marathon — or really, any race — is the finest thing to savor (and justified). And Monday- Tuesday-Wednesday presents you with the happy prospect of empty beaches, your pick of tables, off-season and mid-week rates, and the chance to make your marathon experience complete.
8. There is lasting beauty in going the extra mile
After you've run the race. this will require no explanation.
Discover More
Get to know Ventura, and discover the best things to do around the city.
Ventura Partners With