Posted: Thursday, Oct 5th, 2017
Discover the Hidden Gems of Ventura's Westside Cultural District
by David Yoshitomi
Here's a quick lesson in Ventura history:
ArtWalk
 first started as the Westside ArtWalk. And while the galleries and shops of downtown might be where art is sold, the Cultural District of Ventura's westside is where art is created. It's home to the artist studios, the sculpture yards, and kiln rooms, and arguably the 'heart and soul' of the Ventura arts community. Ventura's Westside is home to three unique venues dedicated to the creation of art: Art City, Bell Arts Factory, and Stoneworks Studios. Each space is unique and this weekend is the ideal weekend to discover them as they feature special exhibits for ArtWalk Ventura.
Art City Gallery & Studios: Re-Birth
This exhibition marks the first official collaboration between
Art City
and the Ventura Artists Union. Art City Gallery will host the Union's first show in over five years. Re-Birth features a refined collection of artwork by new and old Ventura Artist Union members. Considering the organization's 20-year history in conjunction with a heavy influx of new members, this is an impressive arsenal of work to choose from. This diverse collection of works reveals a regional art ecosystem rich in genres ranging from figurative to non-figurative, from minimalist to Rococo, from gravitas to levity, and from socially engaged to art for art's sake.
Bell Arts Factory: Featured Distinction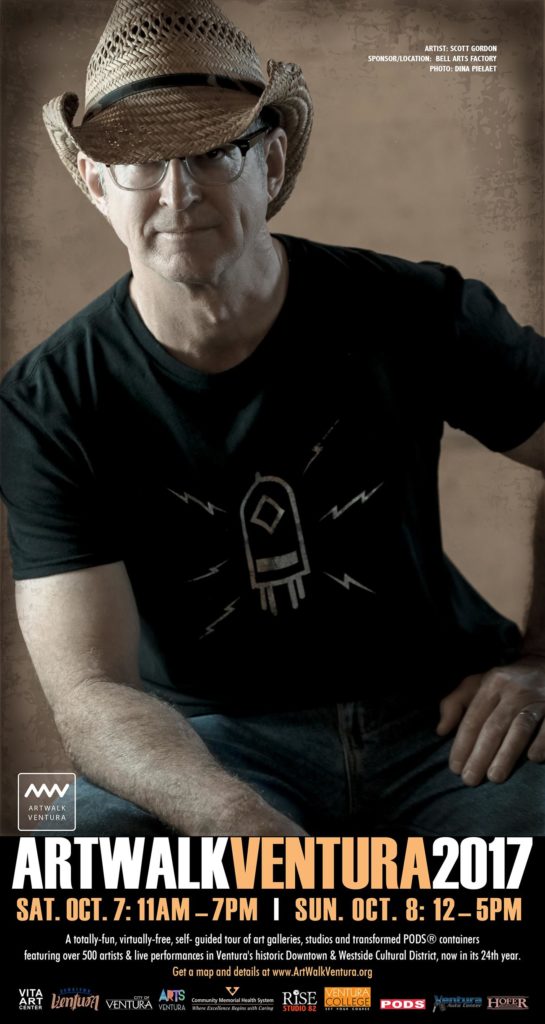 Bell Arts Factory
is honored to exhibit the work of Maribel Hernandez, the ArtWalk Ventura 2017 Artist of Distinction. Hernandez has been a Westside/Bell Arts Factory mainstay artist for over 11 years now and has been hard at work transforming the Tool Room Gallery into a special one-time exhibit for ArtWalk. Bell Arts Factory's Featured Artist for 2017 is Scott Gordon, who will also have a pop-up exhibit in Studio 35. Also, Vita Art Center will be showcasing the 2017 Artist of Distinction, Shamsia Hassani. Bell Arts Factory is also home to over 25 other local artists, all of whom will be opening their studios for ArtWalk.
Stoneworks Studios & Gallery: The Alchemists Creative Collection
The Alchemists will be exhibiting their many talents at
Stoneworks Studios & Gallery
. The Alchemists are a group of young creatives composed of musicians, dancers, visual artists, poets, writers, and performers. In the gallery, an array of visual work will be on view, consisting of paintings, photographs, drawings, collage, mixed media, sculpture, projections, film, and installation. Throughout the day there will be a variety of performances scheduled including dance, soundscapes, performance art, readings of stories, and poetry. Outside there will be tables selling local works such as zines, books, stickers, patches, jewelry, and accessories. ArtWalk Ventura takes place October 7th from 10 AM to 7 PM and October 8th from 12 PM to 5 PM. Events are free unless otherwise noted. The Westside Cultural District is easily accessible either walking up from Main Street or via shuttle.
Discover More
Get to know Ventura, and discover the best things to do around the city.
Ventura Partners With