Posted: Friday, Jun 12th, 2020
Welcome Back to the Channel Islands
Featured Image by Tim Hauf
By Visit Ventura
Imagine a place where you stand among dun-colored grasses beneath a wide sky, looking across dark blue water to the silent mainland. A place where poppies bob in the wind, and miniature oaks turn gold in the last gloaming light, and grasses flow up to empty summits as if hurrying to catch the view. A place where birds wheel and shriek, and waves thump against empty shores. If the season is right, beyond, in the blue, migrating whales exhale misty spouts that hang in the air like phantom sails. And everywhere, the sea. For several weeks now we've been promoting "Feel Good Fridays." Simply put, they're about Supporting Local. The premise is equally simple. Pick a Friday (or honestly, any day of the week), and do what you can to support a local business in these difficult times. This week, a serene and subtle Feel Good that will greatly benefit you too. You can, once again, visit the bewitchingly beautiful Channel Islands — and inhale the magic alchemy of Nature's splendor and serenity. And, by taking the trip, you can help support someone who, for fifty years, has given so very much to our community. Thank you Island Packers, and the amazing, big-hearted Connally family. One family — and one dream — that has enriched the lives of thousands.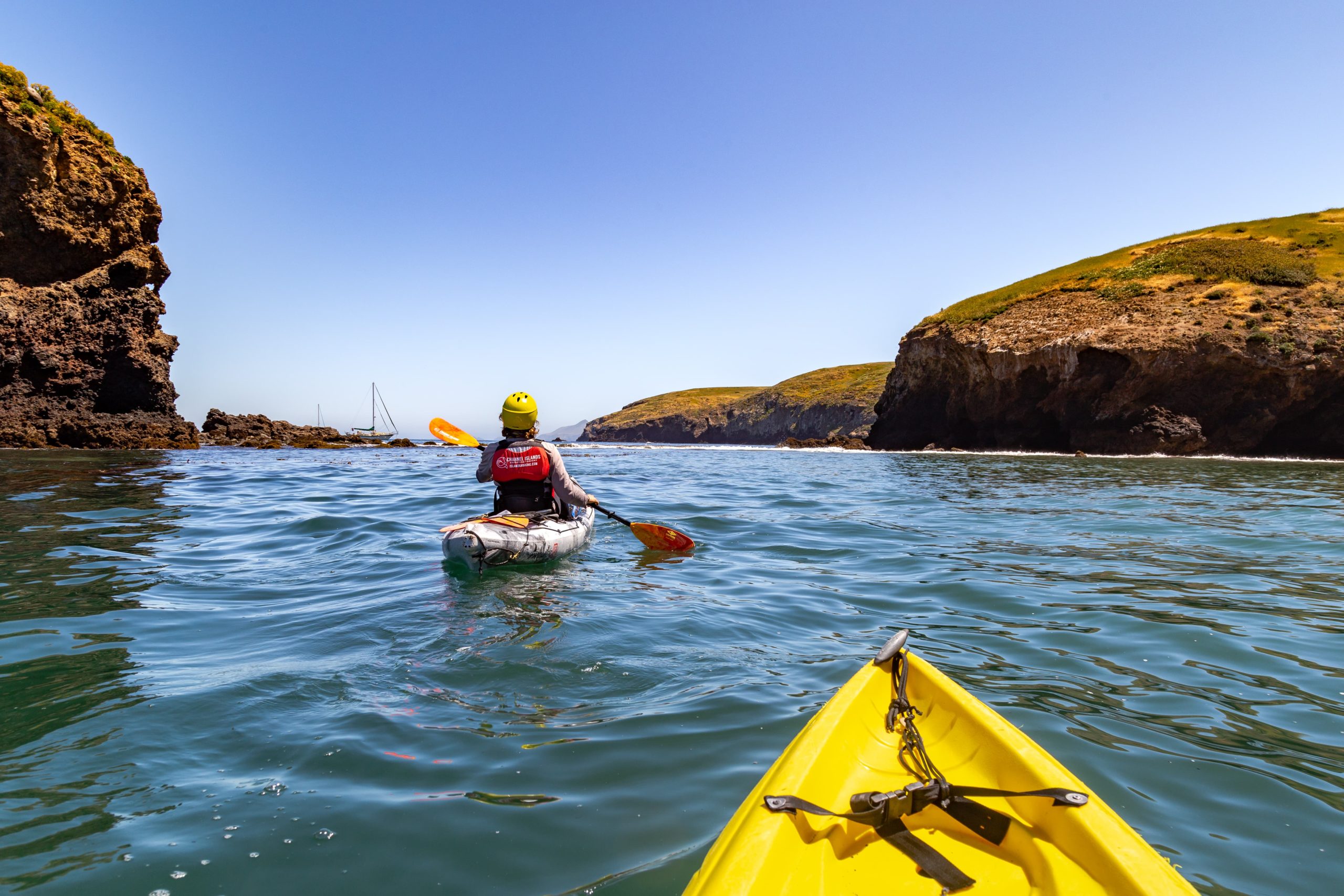 Yes, Island Packers is running trips to the Channel Islands again (they started June 1st). They're currently offering trips to Santa Cruz, Santa Rosa and Anacapa Islands (day trips and camping), as well as three-hour island wildlife trips and six-hour whale watching trips. Yes, some things are different. For one thing, there will be limited space on the boats — 40% capacity to allow for social distancing. For another, everything could change (they are accepting reservations, but with that caveat. Please see their
website
or call 805-642-1393 for additional important information). If you've never been to the Channel Islands, traveling to new places is good for the soul. If you've been before, traveling to familiar places is like visiting with old friends. In the case of the Channel Islands, beautiful old friends who always clear your head and help you put things in perspective. Beautiful places (and friends) remind us. The things that truly matter, they will always be with us.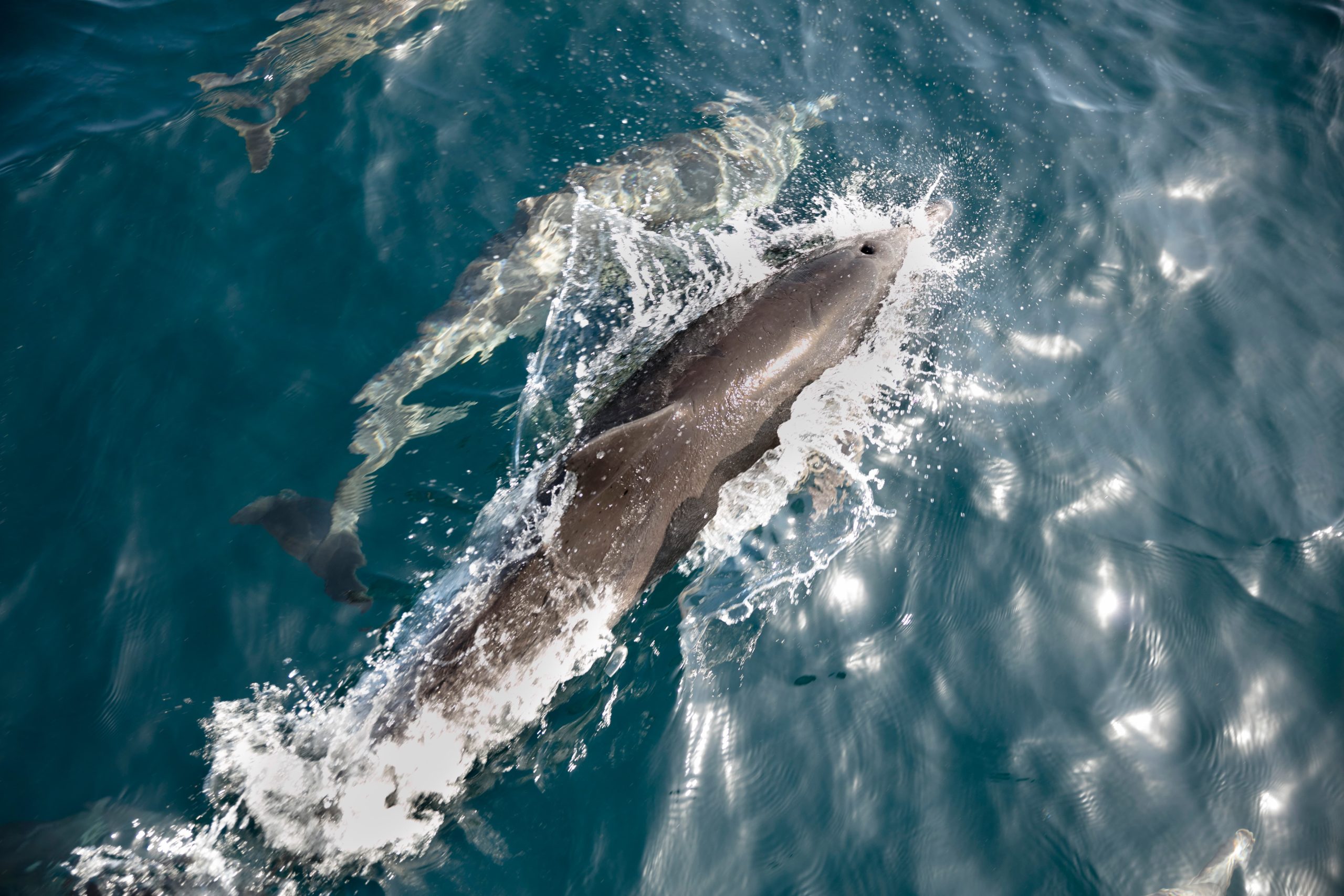 If you have never been to the Channel Islands, the briefest primer (plenty more on the Channel Islands National Park
website
). The five islands that comprise Channel Islands National Park — Santa Rosa, San Miguel, Santa Barbara, Santa Cruz, and Anacapa — have been described as the Galapagos of North America. But definitions are boxes, and boxes are restrictive. How can you box a wild and wondrous place where tiny foxes scamper through fields of Seuss-like flowers (you won't find the island fox anywhere else in the world), elephant seals bellow challenge, and moon and sun shine down on the untamed? There's hiking, sea kayaking, snorkeling, scuba diving, and bird-watching (the islands serve as rookery and home for thousands of sea birds). There's the simple: blue on blue expanses. There's the surreal: kayaking inside the dripping sea caves of Santa Cruz Island is like entering the innards of some great sleeping beast;. There's also the loveliest paradox. Here the wildest place, squatting just off the porch of modern civilization. The closest islands — Anacapa and Santa Cruz — are only a little over an hour away by boat from
Ventura Harbor
. Wild things. Simple things. Unforgettable things. Beautiful things. Perhaps now, more than ever, we realize the importance of these things.
Discover More
Get to know Ventura, and discover the best things to do around the city.
Ventura Partners With