Posted: Thursday, Oct 8th, 2020
Ventura is the Cat's Meow
 
Everyone knows that cats rule dogs drool. I probably just offended a million dog owners with that opener, but it's okay, I'm not afraid to stand by it. Don't get me wrong, I love dogs, and will definitely have at least two one day, but right now in my cozy Ventura studio cottage, my cat is purrrfect.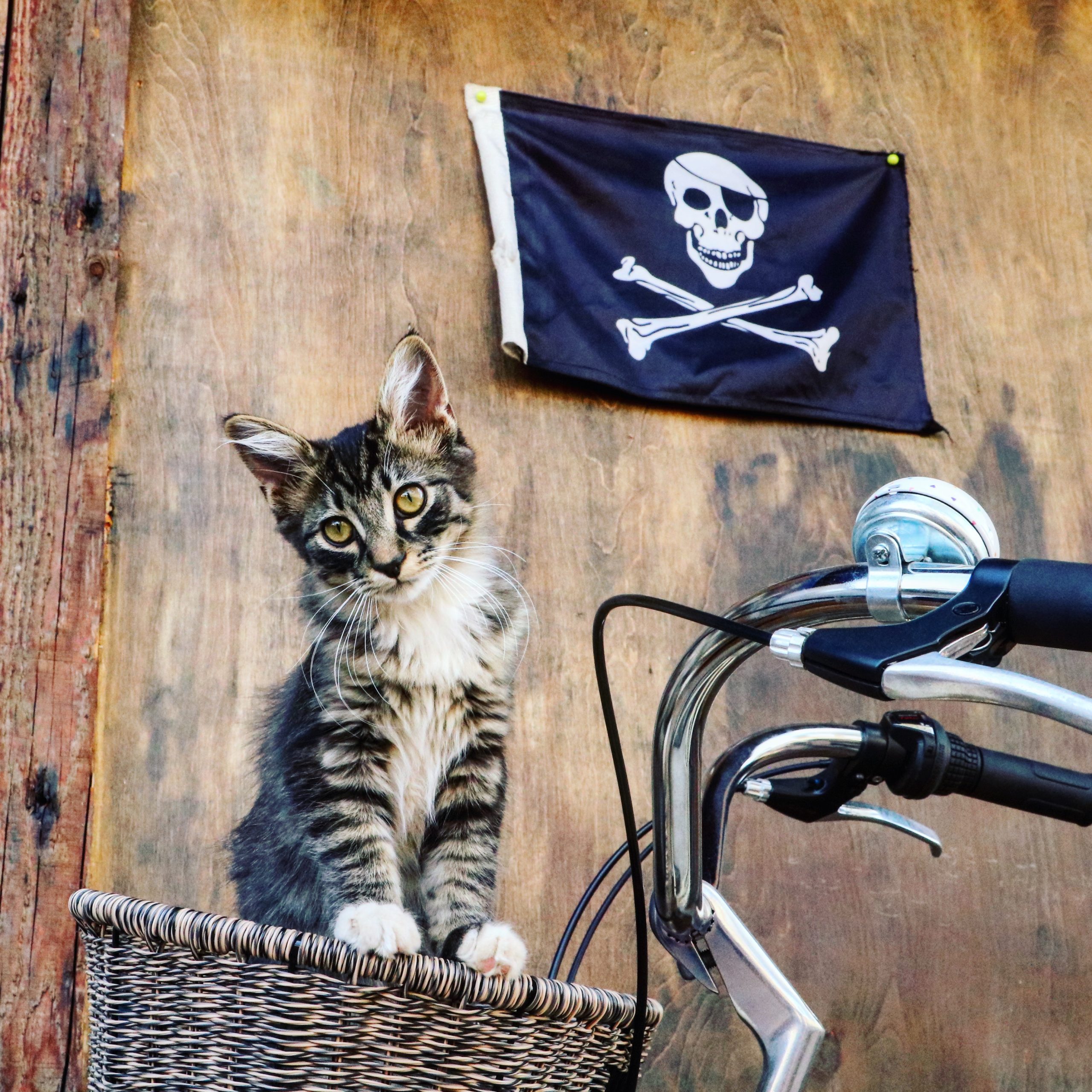 My husband and I rescued our Russian Mini Coon Todd from Ventura County Animal Services. Alright, you got me, that's not actually a cat breed. He's a fluffy mixed breed. We hoped he'd get big like a Maine Coon, but his head seems to have stopped growing. His adoption was not planned, we were actually buying food for our very old and now deceased kitty Mr. Gritty. As we checked out at the East Main Street Petco the gentleman at the register kindly informed us that a delivery of kittens was coming in 15 minutes. Don't tempt me! We like to think that he saw our fancy assortment of cat food, treats, and toys, and thought– one of those kittens would be #blessed to go home with these humans! We easily killed 15 minutes popping over to the lovely Café Ficelle for heartwarming vanilla lattes and yummy buttery croissants, beelining it back to Petco. Honestly, the rest is history. Ventura County Animal Services made the adoption process marvelously simple, affordable, and pleasant. We met the family that had been fostering the 8-week old kittens and received all of the necessary medical records for follow-up vet visits with our favorite Ventura vet, The Cat Doctor, Dr. Kendra Decile. We're pretty sure she can talk to animals.
Mr. Gritty, who we liked to refer to as Todd's Great Uncle, was a traveler. He road tripped with us from Vermont to Ventura, was perfectly harness trained to walk on a leash, and was just happy to sit by our side. Even at the beach!


 
Naturally, we thought we could train Todd to be the same way. We're not really sure what his street cat days looked like, but they must have been rough enough that now he is totally cool being an indoor cat (or safely basking in the sun while secure on our fenced in patio). He's enjoyed a few bicycle basket rides down Ventura's Main Street and is content hanging at San Buenaventura State Beach if we build him a shelter or let him snuggle up on our side. If you're looking for a method to comfortably and safely contain your fur baby on a bicycle, Ventura Bike Depot has a magnificent selection of baskets, cargo racks, and bike trailers. They even encourage you to bring your pet to the shop to test it out!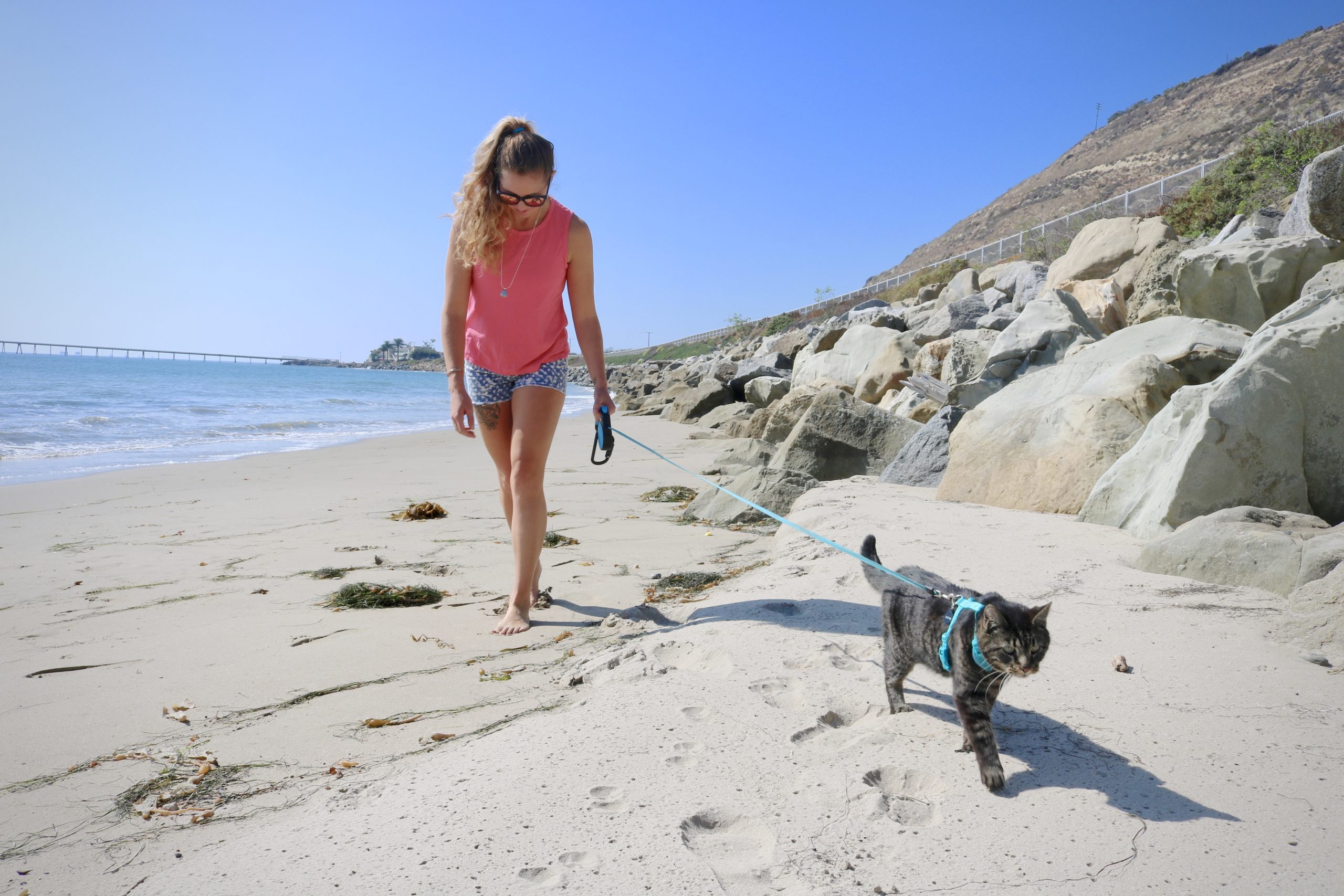 Unlike a dog, if we enjoy a late night eating our way through Ventura's Taco District, or find ourselves running spontaneous mountain marathons on our fave Ojai trail Sulphur Mountain (it's hard to turn around when the views are so spectacular), Todd doesn't need us. I reckon that is the funny thing about cats, they truly show their love for you because they want to, not so much because they need to.
How did our cat get the name Todd? Well, that's a story for another time. I will tell you it involved an epic conversation we had with neighboring campers while staying at Faria Beach Park! Follow his (fairly boring) adventures on Instagram @_hot_toddy!
Ultimately, whether you're a dog person or a cat person, pet friendly Ventura is the cat's meow!
Discover More
Get to know Ventura, and discover the best things to do around the city.
Ventura Partners With