Posted: Wednesday, Aug 3rd, 2022
The 2022 Ventura County Fair is Here Big Time
Fair Magic. Fall Under its Spell…
Happy days – and nights – the Ventura County Fair is back. And in a big way.
Beginning Wednesday, August 3rd, and running through Sunday, August 14th, nothing but the timeless poetry of summer Fair magic at Ventura's 62-acre Seaside Park beside the sea. Carousel kisses, exhibits (art to agriculture), outdoor concerts, professional rodeo, 4-H livestock, the smells of fried dough and cinnamon, hand-holding under the stars, happy shrieks, and memories made on the sea breeze.
Ahhhhh, sweet Ventura summer.
It's a fascinating life, and the Fair (almost) covers it all. Photo exhibits, agriculture exhibits, floriculture exhibits, art (amateur and professional), hobbies, home arts; all of it in one place.
And the musical lineup never disappoints. This year's Ventura County Fair is no exception. Headliners include Martina McBride (August 3), KC & the Sunshine Band (August 4), The All-American Rejects (August 5), Blue Oyster Cult (August 6), the Dia De La Familia Concert (August 7), the Beach Boys (August 8), Clay Walker (August 9), and Cheap Trick (August 10).
Yep, the concerts are free with Fair admission.
And, after that run of song, dance and electricity, three days (August 12, 13 and 14) of professional rodeo adrenaline.
We told you it was magic.
Why not fall under its spell?
2022 Ventura County Fair Music Lineup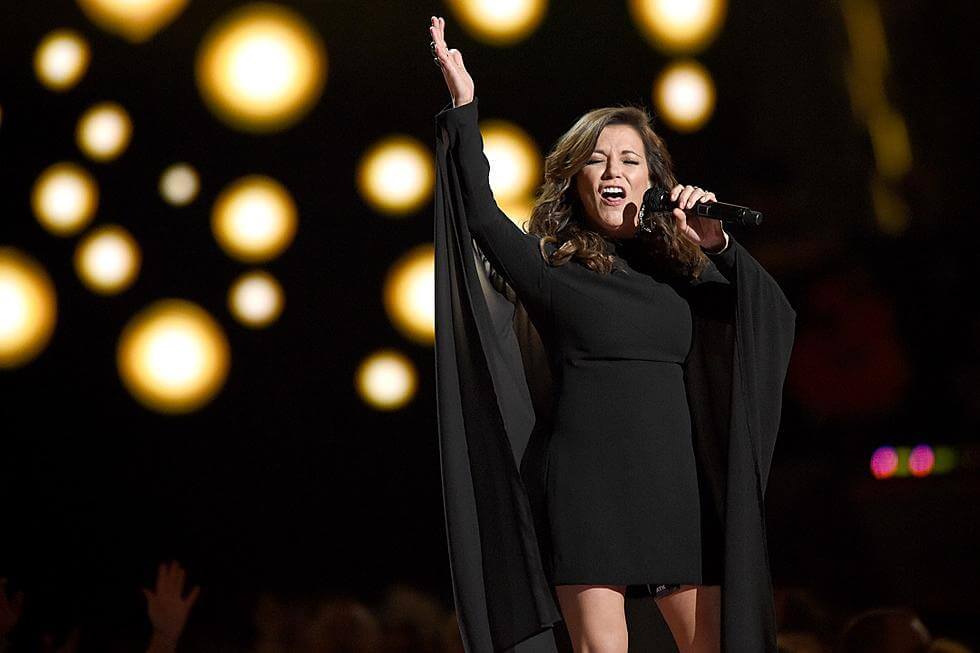 Directions
From Los Angeles
The Ventura County Fairgrounds are located on the beach in the city of Ventura, about 90 minutes north of Los Angeles. From the Ventura Freeway (Highway 101) northbound, take the Seaward Ave. exit or the California Street exit. Turn left towards the ocean to Harbor Blvd., turn right on Harbor and continue until you reach The Ventura County Fairgrounds at the corner of Harbor and Figueroa.
From Santa Barbara
The Ventura County Fair is located on the beach in the city of Ventura, about 40 minutes south of Santa Barbara. From the Ventura Freeway (Highway 101) southbound, take the Seaward Ave. exit, make an immediate right on Harbor Boulevard and proceed to the Ventura County Fairgrounds at Seaside Park.
Parking
Parking at the Ventura County Fair is $20.00 per car. Parking at the Fairgrounds is limited. Free shuttle buses are provided from off Fairground sites located around Ventura. Find everything you need to know about off site parking here.
Wise out-of-town visitors might consider riding the train into town. The Amtrak stop is right at the Fairgrounds, and it's only a ten-minute walk to several hotels and downtown Ventura.
Things to Do


Parking
Outdoors


Beaches & Surfing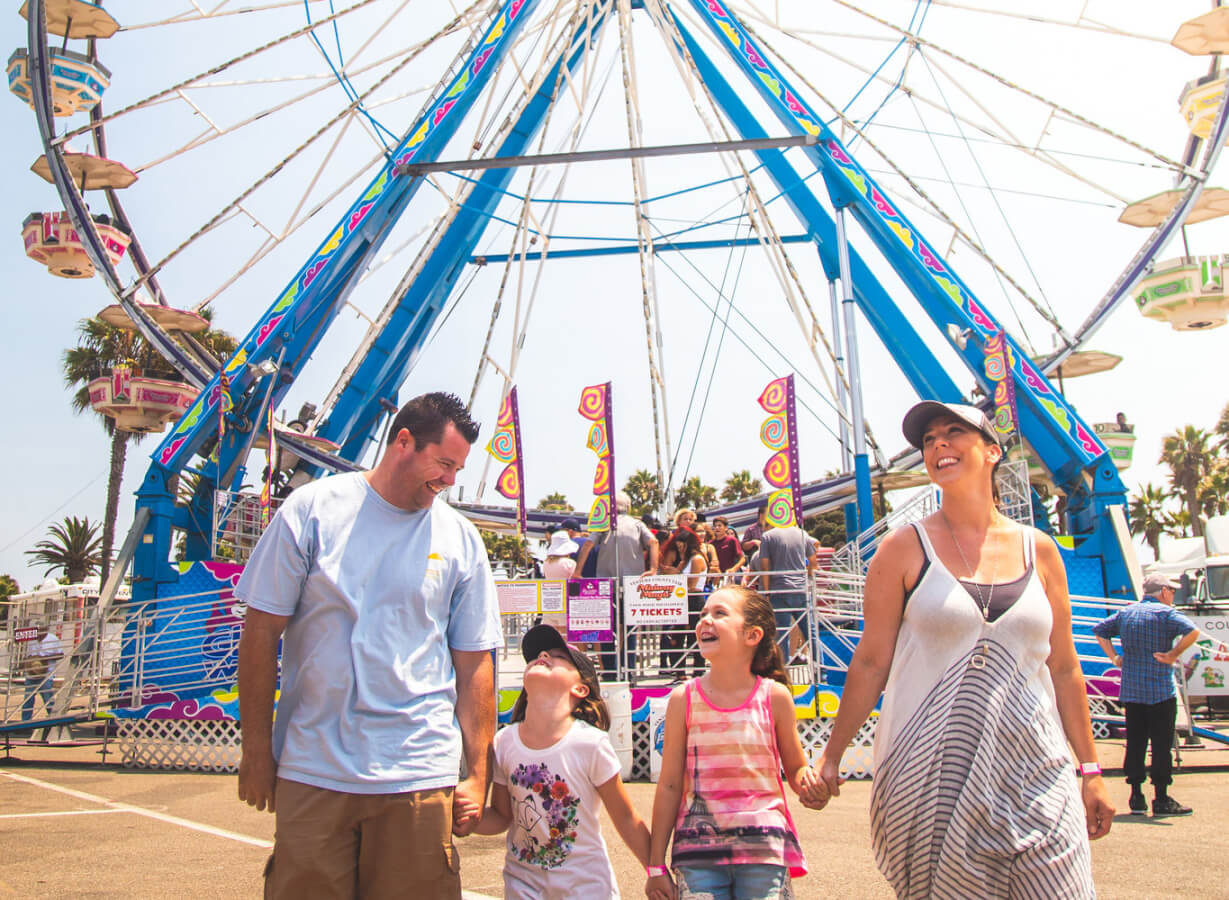 SPECIAL FAIR PROMOTIONS
DOLLAR DAY: WEDNESDAY, AUGUST 3
All Fair visitors pay $1 admission until 5 pm.
FEED THE NEED, FOOD SHARE DAY: THURSDAY, AUGUST 4
Purchase an adult Fair ticket and donate 5 cans of food before 5 pm and get a free Fair return ticket. Return ticket is valid Monday-Thursday, August 8-11 before 5 pm only.
YOUTH DAY: FRIDAY, AUGUST 5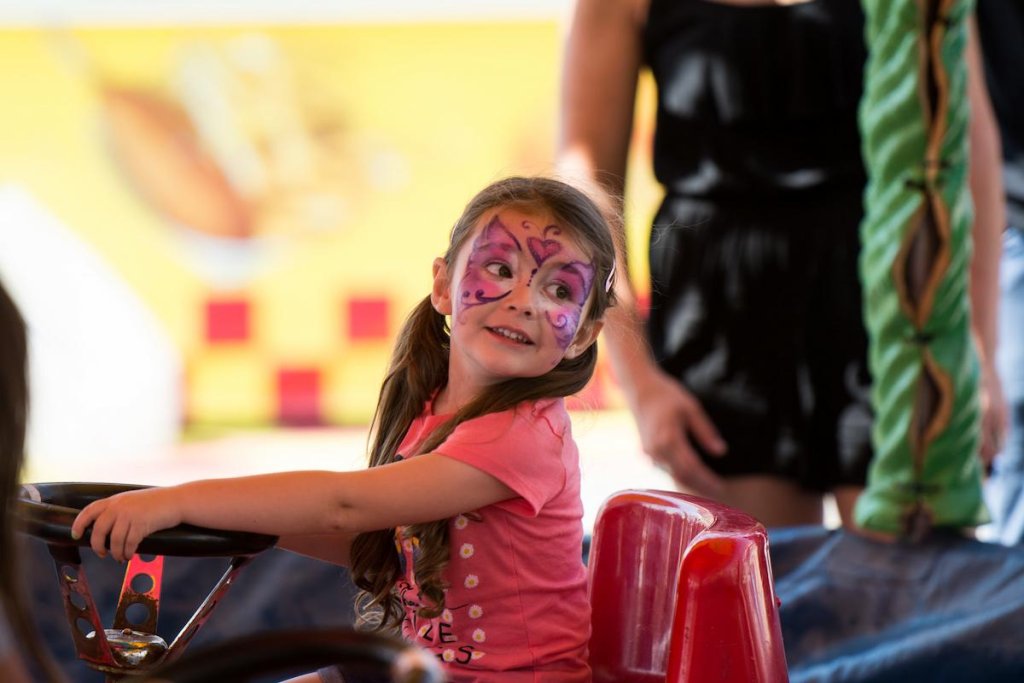 All Fair visitors age 12 and under will be admitted free all day.
VCCU DAY: MONDAY, AUGUST 8
Members of the Ventura County Credit Union can purchase tickets at $4 discount at a special tent located at the Main Gate until 5 pm.
SENIORS & PERSONS WITH DISABILITIES DAY: TUESDAY, AUGUST 9
All Fair visitors age 65 and over will be admitted free all day. All disabled persons and their companion will be admitted free all day.
MILITARY APPRECIATION DAY: THURSDAY, AUGUST 11
All Fair visitors presenting current, valid military ID will be admitted free all day.
PAY ONE PRICE CARNIVAL WRISTBAND DAYS:
Thursday, August 4
Monday, August 8
Tuesday, August 9
Thursday, August 11
Wristbands will be sold for $40 until 6 pm and can be used until 7 pm.
Wristbands are only valid on the day of purchase and do not include admission to the Fair.
Get Your Memories Here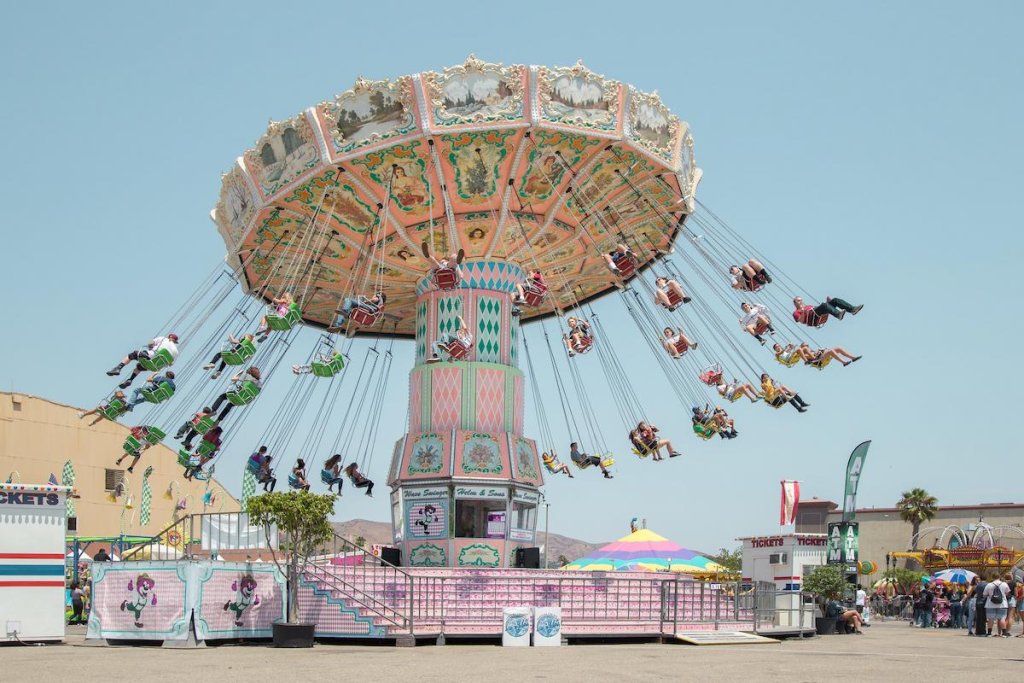 For no-holds-barred summer fun, stop reading and head on down.
Why shouldn't life be a carnival?
Discover More
Get to know Ventura, and discover the best things to do around the city.
Ventura Partners With