Posted: Monday, Dec 19th, 2016
My name is Juan Manuel and I'm the man behind the stone art on Ventura beaches
I'd been contemplating building a mission facade for a few weeks and when I finally did, I uploaded a photo of it and captioned it "everything is a process," not knowing at the time just how accurate that would be. A friend of mine saw the image and mentioned that it reminded her of a nativity set. As a nativity set, it surely wasn't complete so I went back to the beach to work on it for a few more hours. Eventually, it became not only a nativity scene, but a beacon of the true meaning of the season for onlookers walking by.
Visit Ventura shared an image of my nativity scene and had a thousand likes within the first hour. It only kept growing from there. "It's reached a million views!" they said, "now it's two million!" The weekend went by and they said "We're at five million views, this is our biggest post ever!" A week later the image kept engaging social media users reaching over 13 million. THIRTEEN MILLION? I can't even imagine what that many people looks like. I never expected such a huge response and I still can barely believe it.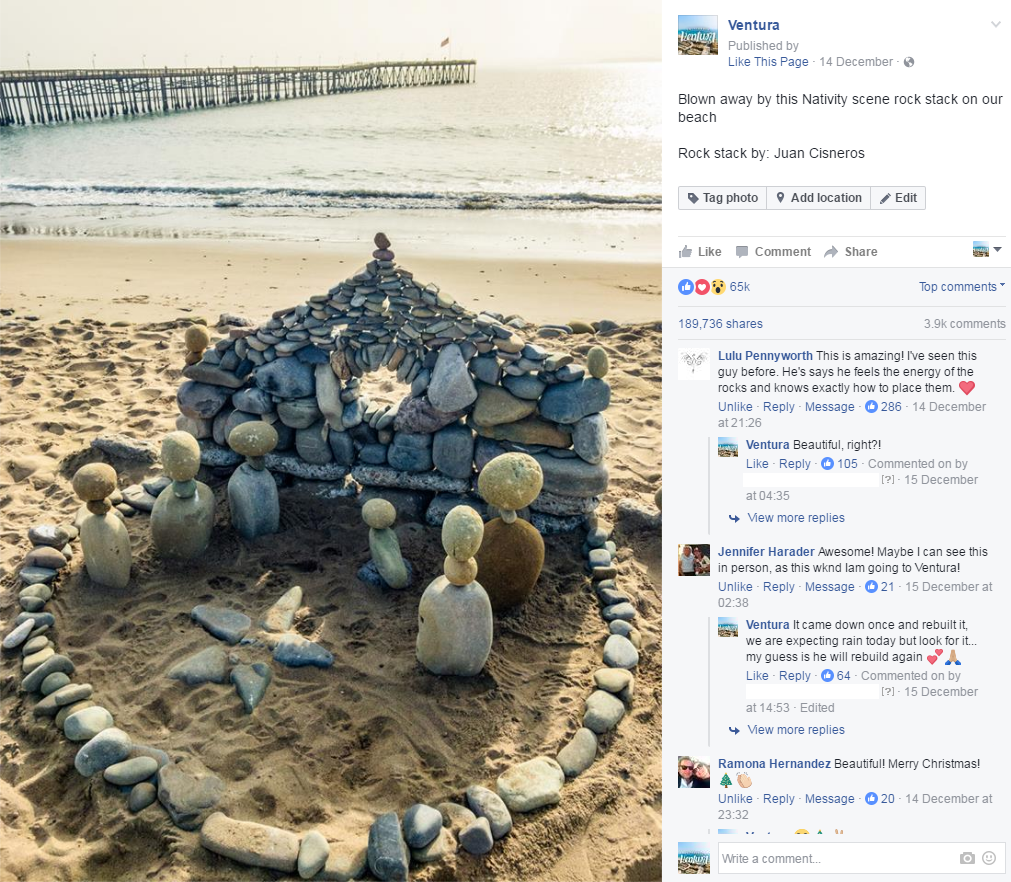 My rock stack nativity scene is my Christmas present for Ventura, a community I've come to love. I carefully selected each stone I needed, sometimes walking 30 minutes down the beach to find one that was the exact size and shape. I don't have any tools or a background in engineering or architecture but I do have a keen sense for balance and a gut feeling that tells me when to let go. I'm just a guy who found a hobby and turned it into something special.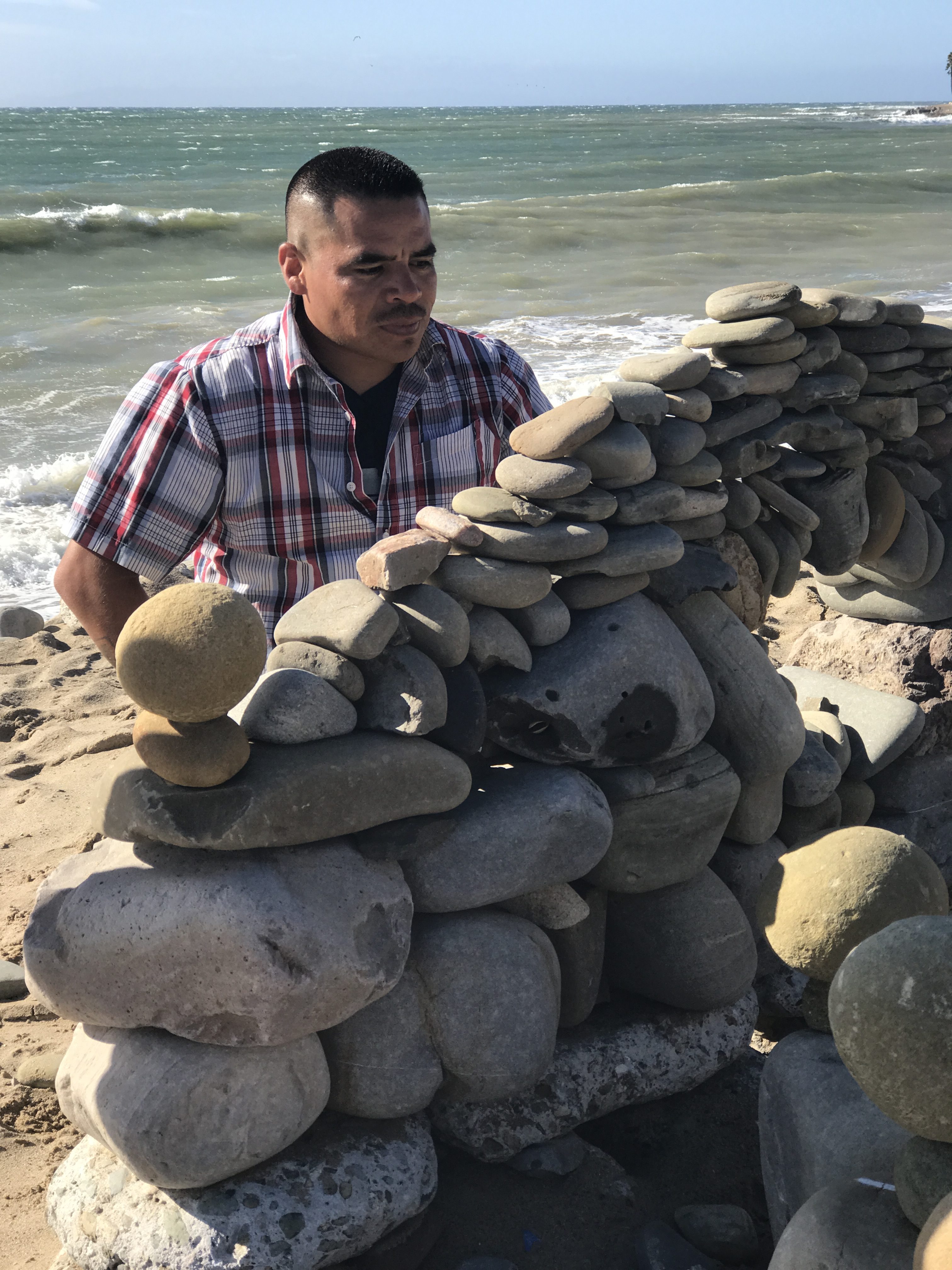 When I first finished my nativity scene, I didn't want to go home. I just wanted to eat and sleep by it to keep it safe. I thought it might last a couple of days and then get knocked down by children or a wandering dog. Since then, my trust in our community has grown. People have brought their families, left flowers, and captured amazing photos because it touches them and they want to remember it. They have shown nothing but genuine appreciation.
I've spent hours watching people come by. Seeing the way it touches them has become a gift to myself. I feel as though I must have done something really good sometime to deserve something this great.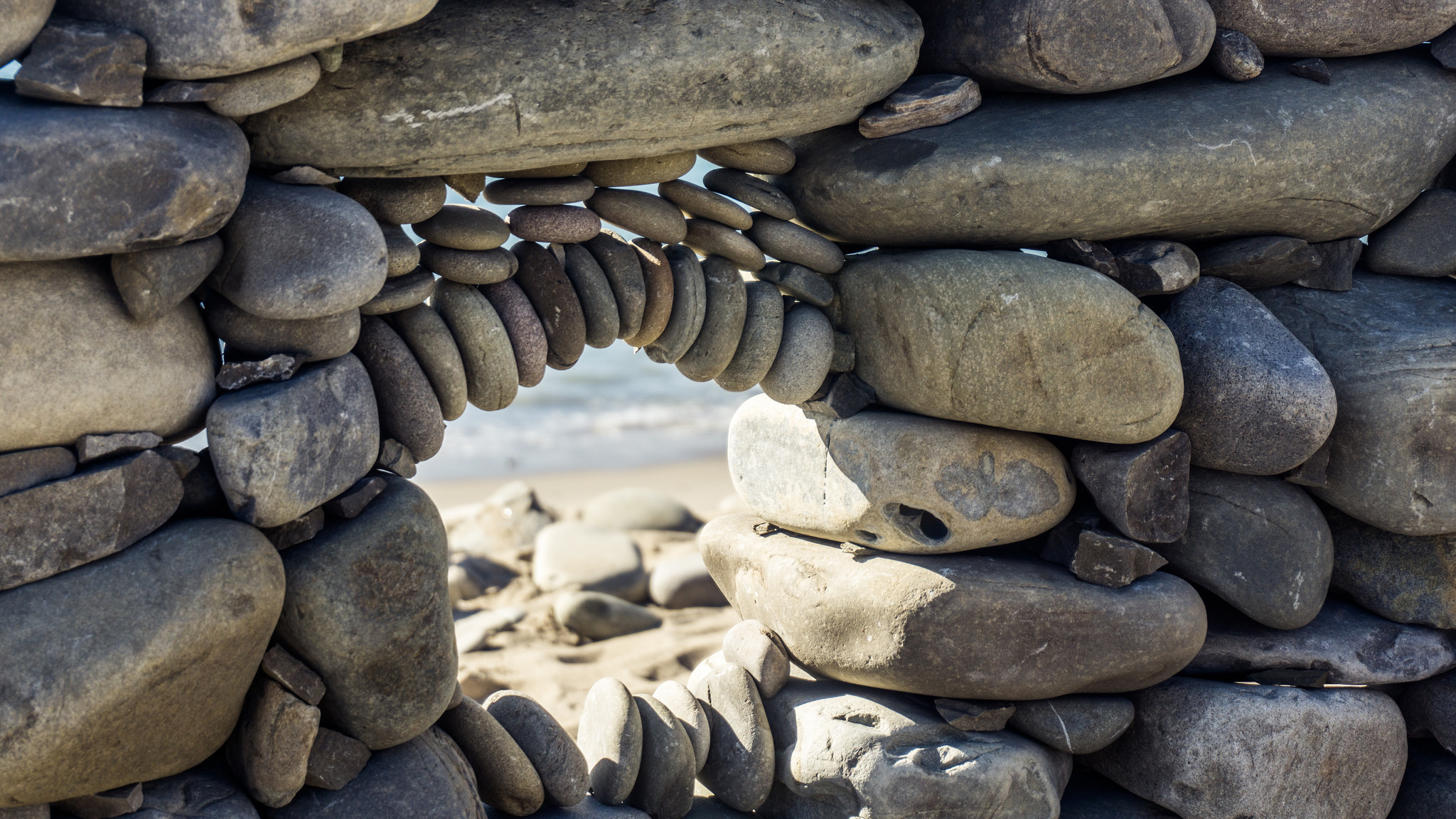 I've been balancing stones for just over two years and it hasn't always been easy. Some people have told me I'm wasting my time, others wonder if I'm cheating somehow, while others still try to take credit for it. Its been a process, just like everything else in life, and all I hope to gain from this is an open door to something equally great. I'd love to eventually be able to make a living off my skills.
Standing by the nativity set, by far my most popular piece, people notice me. "Are you the guy behind the stones?" they ask, "I admire them on my early morning walks. I loved that one piece…" they often share. So people have been paying attention, I think to myself. Appreciative eyes have always been there.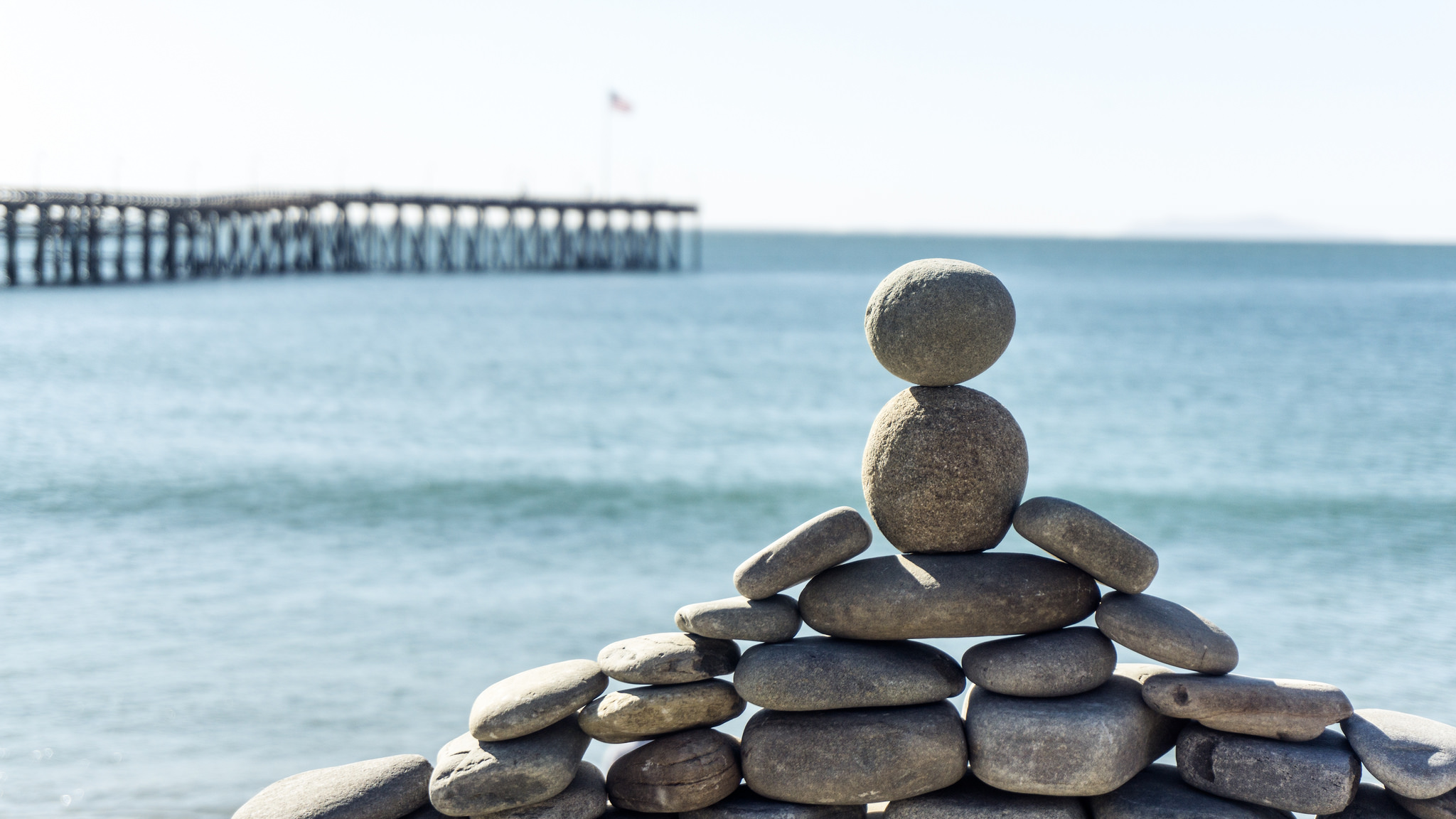 I will be here everyday until Christmas to make sure my gift is here for everyone to enjoy. The wind and the rain have damaged it on occasion but I will continue to rebuild it. Then I'll figure out my next project. I plan to keep balancing stones for a while and have faith my art will lead me down the right path.
Discover More
Get to know Ventura, and discover the best things to do around the city.
Ventura Partners With