Posted: Wednesday, Apr 19th, 2023
Earth Day in Ventura: Events and Special Notes from Local Activists
In Ventura, we are constantly reminded of the beauty of Mother Nature. When the cool ocean waves lap against the sandy shores and you dip your feet in the water. When you're at the top of the city at Grant Park and you watch the sun dip below the horizon and the sky goes from dark purple to orange to pink. When the ocean breeze blows through your hair as you sip a cold beer with an old buddy. When you see a dolphin briefly jump out of the ocean as you drive up the Pacific Coast Highway.
We wouldn't want to live anywhere else, and we know that when you vacation here, you'll notice how special Ventura is from our green hills where you can hike and bike to new heights to our blue ocean waters where you can boogie board, surf, and swim from dawn to dusk.
Earth Day holds a special place in our hearts here in Ventura. Without our natural resources, Ventura wouldn't be the classic California beach town we're known to be. In fact, Earth Day was first celebrated on the Central Coast just up the road in Santa Barbara in 1969.
In Ventura, it feels like every day is Earth Day but we'll celebrate the soil under our feet and the warm sand on our toes a little extra on this day.
And who better to share some kind thoughts on Earth Day in Ventura than our local environmental activists (aka Earth Heros)? We asked our local organizations that focus on preserving our natural resources what Earth Day means to them here's what they had to say:
"I remember the first Earth Day in 1969. My older brother attended college in Santa Barbara and we, as a family, were tuned into the scale of the oil spill and the devastation to the ocean, the beaches and wildlife. My teacher introduced us both to a unit on ocean life and to Earth Day," said Joy Downing Riley, Vice Chair of the Ventura County Chapter Surfrider Foundation. "I was captured by sea mammals and developed a lifelong passion for sea otters and California sea lions, which in particular, are sentinel mammals which through their sickness and health indicate to us the health of our coastal waters and life in the Santa Barbara Channel. Because of my passion for protecting sea mammals which came as a result of Earth Day, I have pursued environmental activism since the 5th grade (as recycling Chair ) and protection of our watershed and ocean through my work with Surfrider."
Surfrider Foundation has been a core environmental organization in Ventura for as long as we can remember. They provide seasonal water quality updates, and perhaps most importantly, the Surfrider Foundation organizes monthly beach clean-ups where volunteers clean up thousands of pounds of trash off our Ventura beaches each year.
Andy Dosev, Chapter Chair of the Ventura County Surfrider Foundation shared how his love for surfing opened his eyes to the real state of the waters and beaches that he spends his sunny afternoons hanging out at.
"Having moved to Ventura just under five years ago, I was initially unaware of the vital role our stretch of coastline played in the inception of Earth Day. It wasn't long before I was enticed to take up surfing and to experience the ocean's power," explained Andy Dosev, Chapter Chair of the Ventura County Surfrider Foundation. "As I immersed myself in the sport, I couldn't help but notice the stark contrast between the ocean's beauty and the litter scattered along the shore, the tar balls clinging to my feet, and a host of other environmental concerns. This striking contrast sparked a newfound passion in me, driving me to become more active in Earth Day, other eco-conscious celebrations, and eventually Surfrider."
You can find out ways to get involved with beach clean-ups and the Surfrider Foundation Ventura County here.
Ventura Land Trust is a community-based nonprofit organization that works to protect and preserve our land.
"Environmentalism is an important force shaping the politics, business, and tourism of our region. The Central Coast gave birth to Earth Day, and our green hillsides, leafy canyons, and sandy beaches benefit from the Every-Day-is-Earth-Day ethos so many of us demonstrate," said Melissa Baffa, Executive Director of Ventura Land Trust. "Ventura Land Trust, now celebrating its 20th Anniversary, works all year round to protect and restore our natural environment, and we hope that you will join us at one of our many events during the month of April to celebrate Earth Day and beautiful open space in Ventura County."
VLT works towards building more hiking and biking trails in Ventura, removing invasive species, and restoring our native plants. You can volunteer and learn more about Ventura Land Trust here.
Events to Celebrate Earth Day in Ventura
Check out these Earth Day Events happening in Ventura. From fundraisers to sustainable shopping, you can find an Earth Day celebration in Ventura that fits your vibe. Please reach out to organizers for specific details.
Students for Eco-Education and Agriculture are hosting an Earth Day fundraiser. With a $35 donation, you can pick a combination of 12 small plants to fill two six-pack containers with tomatoes, zucchini, squash, basil, and peppers. It's a perfect way to kickstart your own little garden and grow fresh veggies for your meals at home.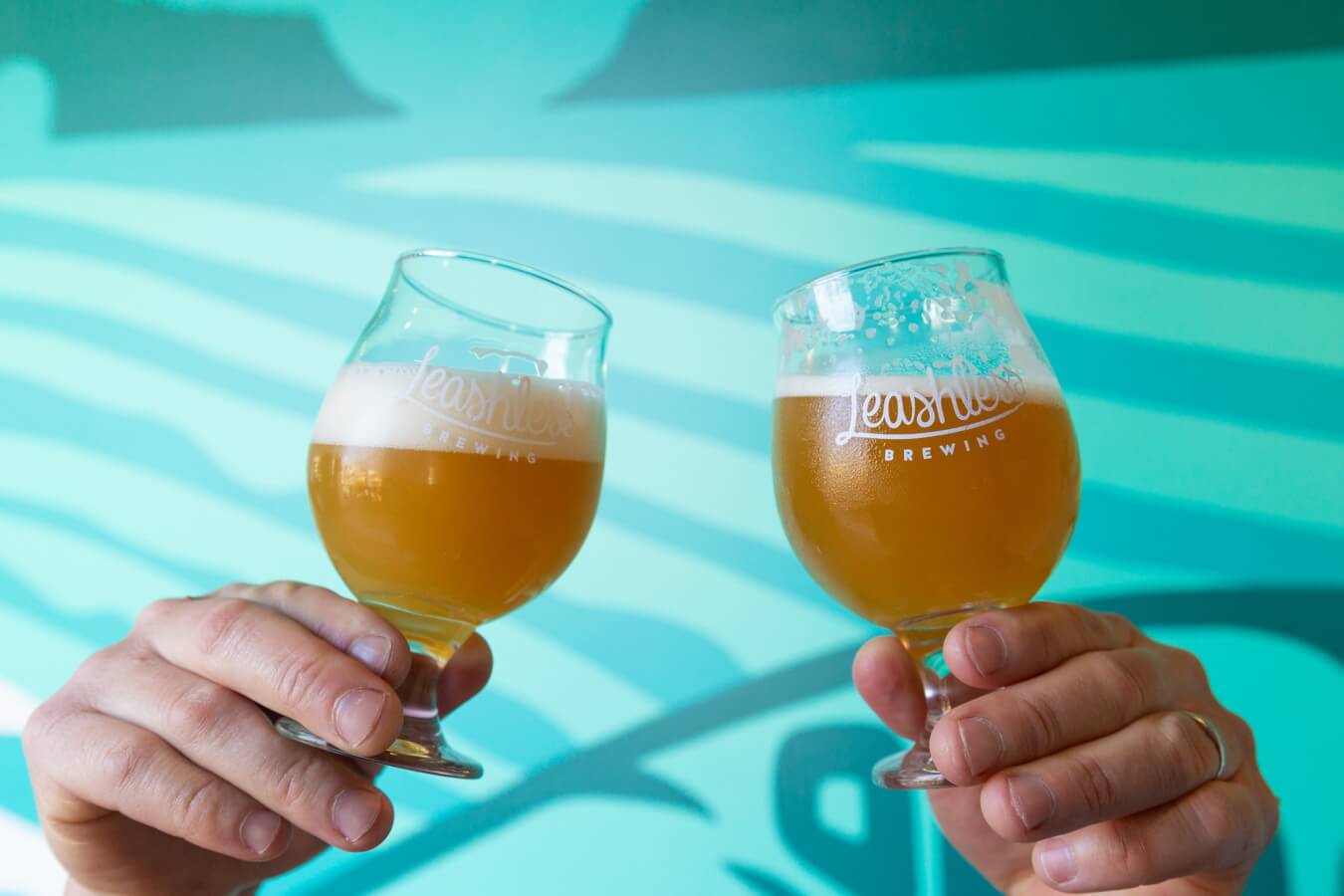 Grab a beer in honor of Earth Day at Leashless Brewing. Enjoy live music and food catered by Chalan Pago Grill and honor and support Rodale Institute, a nonprofit that promotes organic agriculture research and education.
Support sustainable local businesses and vendors at the Spring Mother Earth Vintage and Makers Market. Hosted by Vintage Owl Rentals, you can shop fresh flowers and other sustainable goods.
Discover More
Get to know Ventura, and discover the best things to do around the city.
Ventura Partners With