Posted: Friday, Jul 5th, 2019
A Finn in Ventura
My name is Tiia, and I come from Rovaniemi, Finland! I
arrived
in Ventura, California 4 days ago and it has been amazing so far! On my first day, I took a walk around the East Ventura. East Ventura has a beautiful neighborhood and I was amazed by all citrus and avocado groves! In Finland, we certainly do not have those fruits growing since it is freezing out there! During the first days, I learned that Ventura is all about
beaches
, ocean breeze, and sun! Palm trees are everywhere, and
people are friendly anywhere I go
. Due to the time difference between Europe and the U.S, I was extremely exhausted during my first days.
Sitting by the beach
and breathing the breeze was the perfect cure to my jet lag.
Although Ventura seems relatively small town, it has
a lot going on
! I walked up and down the Main Street in Ventura downtown and there are so many
local boutiques and shops
. I am a huge fan of
Ben and Jerry's ice cream
and I was delighted when I found their store from Main Street!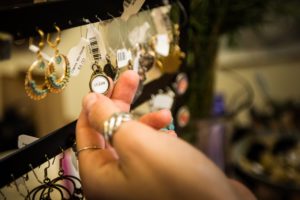 Ventura has great
biking trails
around the town, so a car is not always needed! I did a bike ride around downtown, which was fantastic. First, I stopped in Marina Park, which has a large grass area which would be perfect for picnics. I started downtown and went to the harbor to enjoy the views and have lunch. The harbor in Ventura has so many ships and a free parking area for those who come here with a car. I had lunch in the
Greek
restaurant and the food was amazing, I would definitely recommend that place to go!

Ventura has been a positive surprise for me. This town offers a lot for everyone. One of my favorite things is the variety of outdoor activities! In Ventura, you can go
hiking
, kayaking, paddling,
surfing
or a lot more!
For more great stories, request our FREE inspiration guide right to your door!
Check out upcoming events!
Discover More
Get to know Ventura, and discover the best things to do around the city.
Ventura Partners With