Posted: Wednesday, Sep 8th, 2021
Sublime with Rome: A Few Words
On Saturday, October 9th Surfer's Point LIVE brings Sublime with Rome, the Dirty Heads, Hirie, and local favorites Rey Fresco and the Free Love Project to the Ventura County Fairgrounds

. That's five bands and a full day (2 pm to 10 pm) of electricity; the wild joy of live music pounding into the salt-laced sea air.

But until the first chords ring in your chest those are just words.

Visit Ventura sat down with singer/guitarist Rome Ramirez, who along with bassist Eric Wilson and drummer Carlos Verdugo, makes the musical magic that is Sublime with Rome.

Fans of Sublime — and there are thousands of them — know the band has a long and storied history, from backyard (and everywhere) Long Beach parties to international acclaim, their music fusing reggae, punk and ska energy, hip-hop swagger, and, beneath it all, a large dose of sage-wise introspection.

Though no one will ever replace original lead singer and songwriter Bradley Nowell, Rome, who assumed the lead role after Nowell tragically died of a heroin overdose, is also a charismatic frontman with a penchant for seeing the simple, not-so-simple things in life that truly matter.

Nowell once said, "We're not trying to write punk rock. We're not trying to write reggae. We're not trying to write ska. We're just trying to write a good song."
In that same vein of clarity, Rome will stop in the middle of an interview and just shake his head.
"It's been an incredible journey… Sometimes it's just like 'Wow.'"
Visit Ventura: Thanks so much for doing this. Are you excited to get back and perform live again?
Rome Ramirez: Oh yeah, totally. I mean, you know, we're a way different band live. It's definitely nice to be back connecting with people. Music is about connection. It's just this incredible synergy that happens when you're on stage performing and people are dancing and singing. It's something that's always difficult to describe, but it's totally real. You feel it.
Visit Ventura: Have you been to Ventura before?
Rome Ramirez: Oh yeah, of course. I've spent a lot of time in Ventura with family and friends. It's awesome.
Visit Ventura: What do you like most about Ventura?
Rome Ramirez: Honestly, I think it's a pretty cool laid back town. It's one of the only spots on the coast in California that's stayed true to itself. I really enjoy that. And like I said, I have some family and friends out there and I enjoy how people are there. It's not this pristine place like Newport Beach or Balboa Island or places like that. It's still got character. In that way it's like Long Beach, which, of course, is very familiar to me. You know, where the ocean and the inner city meet. A little like that. A very real place.
Visit Ventura: Anything you want to say to the concert goers coming to the October 9th concert in Ventura? What can they expect?
Rome Ramirez: It feels really good to be playing live again and we're kind of firing on all cylinders. We have a brand new set. We have a brand new lighting and sound package. We're really excited about all of it. And there's this new energy and new breath of fresh air that's floating around. Not just with our band, but I feel like with the music scene in general. People are very, very grateful for the place we're all in now. Maybe it takes a year like what we just had to kind of remind us about how blessed we all are to be able to play music and connect with one another, you know? I'm just so grateful.
Visit Ventura: You'll be playing right on the beach, and the crowd here is always really energetic. We think you and the other bands you're playing with will really like it. Can you tell us a little bit about the bands you're playing with, the Dirty Heads and Hirie?
Rome Ramirez: Yeah, we're so grateful to be on the road with both of them. Dirty, you know we kind of came up together, so playing with them is just super familiar for us. There's something special about being able to hop on the road with, like, your best friend, and we're pretty much one big family backstage and on stage. So it makes touring just that much more fun. And we have songs where we play with each other, which makes things more interactive. Hirie and her band are super dope. They've got a really unique sound. They're both incredible artists. Yeah, the whole High and Mighty Tour package is pretty spot on. I think people are really enjoying it.
Visit Ventura: You're a father these days. Does that change your perspective?
Rome Ramirez (laughs): I've got a house full of kids now, so it really puts things into perspective. I have two boys and a new daughter and I'm so grateful. My boys are four and two and they're little sponges, and I know for the next eight years or so I'm like Superman, I'm like the coolest thing, and they watch and hear everything you do, and they'll take that with them. I know they're absorbing everything, and I feel like that's my moral obligation now, to give them a good example and good messages like the importance of gratitude and compassion and how to stand up for themselves. That's my job now.
Visit Ventura: Have you encouraged them to start playing anything?
Rome Ramirez (laughs again; with Rome, there's a lot of laughter): You know, when you work on music as much as I do, it pretty much fills your life. There's so much music around our house. It's almost like brushing your teeth, they couldn't get away from the s— if they tried. They're constantly surrounded by musicians and music. And it's a lot of family too. Their grandfather is my manager. The last thing we want to do is push them into guitar lessons.
Visit Ventura: Are there other things you like to do, maybe things you do to get away from the music a little bit?
Rome Ramirez: I dabble in some other things. I started a clothing company with some friends. I love graphic design. I do a lot of graphic design stuff just for fun. I also like helping develop other artists. I have a record label (5 Music). We need to get some of these incredibly talented artists out in the public eye. But honestly, everything in my life kind of revolves around music and I love that. That's like the life I wanted to create.
Visit Ventura: Do you have a lot of artists coming to you, hoping to get you to listen to what they have?
Rome Ramirez: I do and it's good. I'm here because of somebody giving me an opportunity; actually, multiple people giving me an opportunity. So with me, and the way I work with artists who are unsigned and stuff, I'm constantly encouraging my followers to submit demos of bands they like. I'm always looking for the next awesome artist. You know, there isn't a lot of really talented mind-blowing stuff floating around out there right now. But the cream rises to the top, and every once in a while, you know, you hear something special. And that's what I'm waiting for. I'm waiting to get a call from my agent, like, 'Yo. I got the next f— Adele.' I'd love to find a really great talent with a great work ethic and pass that forward.
Visit Ventura: It's great, your attitude of helping others. Most people get help from somebody else, but not everybody retains that lesson. You sound like a man content in your place and that just feels really good.
Rome Ramirez: Thanks for the compliment. I love my life. It's been an incredible journey. I'm only 30, so sometimes it's just like 'Wow.' We've been doing this (Rome with Sublime) for 12 years and that's something to think about. And we're so thankful for our fans. It's hard being in any band for a decade, let alone a band like this with such a rich legacy. And you know that's all because of the fans. So big shout out to them.
Visit Ventura: Thanks so much for your time. And we hope you have an awesome concert.
Rome Ramirez: Thanks. We can't wait.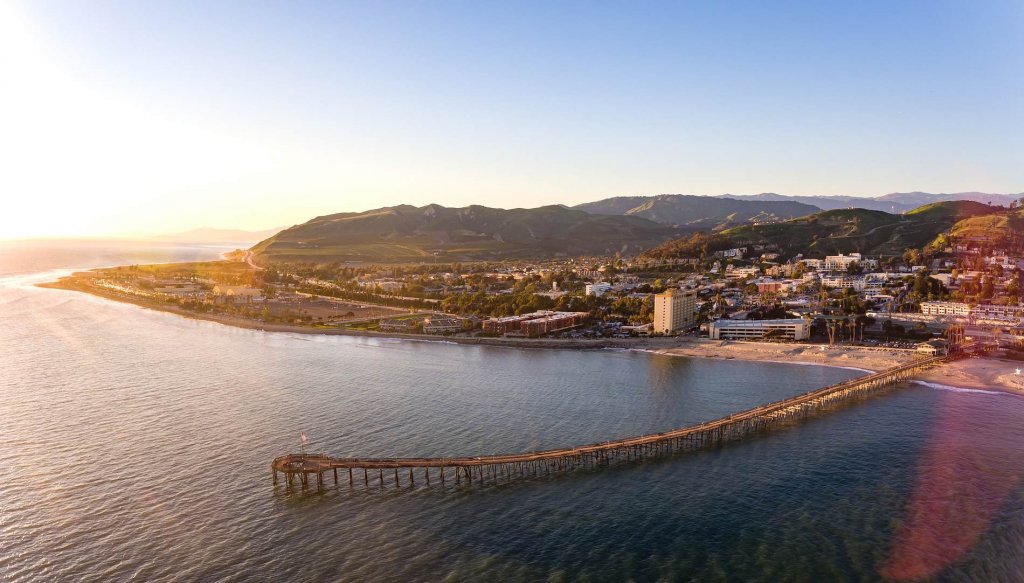 Discover More
Get to know Ventura, and discover the best things to do around the city.
Ventura Partners With