Posted: Tuesday, Oct 25th, 2016
A Whale of a Tale: The Story Behind The Refill Shoppe in Downtown Ventura
by Visit Ventura
We  recently had the pleasure of interviewing Michelle Stevens, founder of The Refill Shoppe in downtown Ventura. Growing up, Michelle lived on a sailboat for 10 years and not-surprisingly developed a deep connection with the ocean.
It didn't take long before she became concerned with the amount of plastic she found in one of our most precious resources. In the ocean, plastics photodegrade into mermaid tears, small bits that look like fish food and pollute entire ecosystems from sea anemones to whales. Upon learning that the plastic trash we've been mainstream-using since the 1960s is killing the largest species on the planet, Michelle decided to take on an ambassador role.
Sponsored by the City of Ventura's public art program, Michelle worked with a team of artists to create a giant whale tail using plastic bottles as a literal interpretation of the plastic whales are consuming and how it's killing them. Hand-painted by school children, save-the-ocean-themed used plastic bottles allowed the team to bring awareness to the amount of plastic that enters our ocean.
Michelle wants to make a difference. Her main project is The Refill Shoppe in downtown Ventura, a place that makes zero-waste refills come true because reusing is better than recycling.
The store
Over 20,000 refills on shampoo, lotion, bubble bath, dish soap, and other items since opening in 2010 – the Refill Shoppe is simple: get just what need, without anything you don't.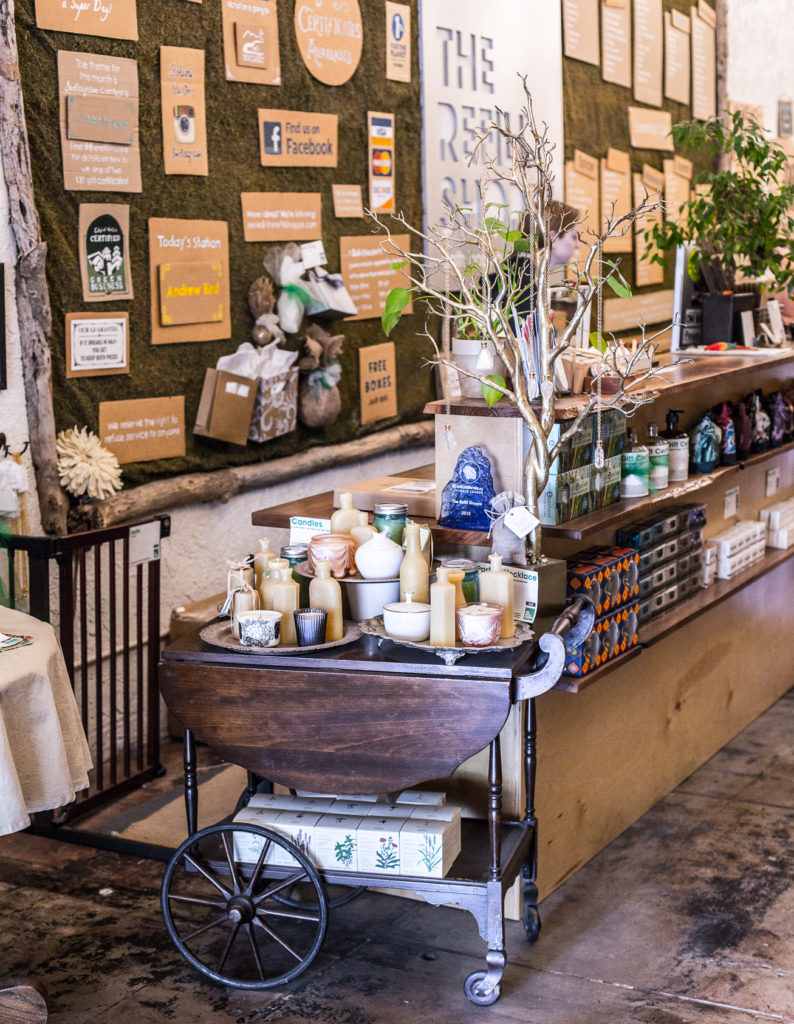 The shoppe buys USA-made refill products that are a balance of the right ingredients, quality, price, and ease of use, with the ultimate goal of eliminating single use plastic. Refill products come in bulk buckets, and in the spirit of walking-the-talk, the buckets are given to a painter who uses them and then passes them onto a drywaller who uses them, and so on. The shoppe uses all real towels, reuses packing materials, and offers boxes on Craigslist. Needless to say, it is a certified green business and proud member of 1% for the planet.. In fact, The Refill Shoppe is committed to three bottom lines: people, planet, profit and was chosen 2016's Small Business of the Year by California State Senator Hannah-Beth Jackson.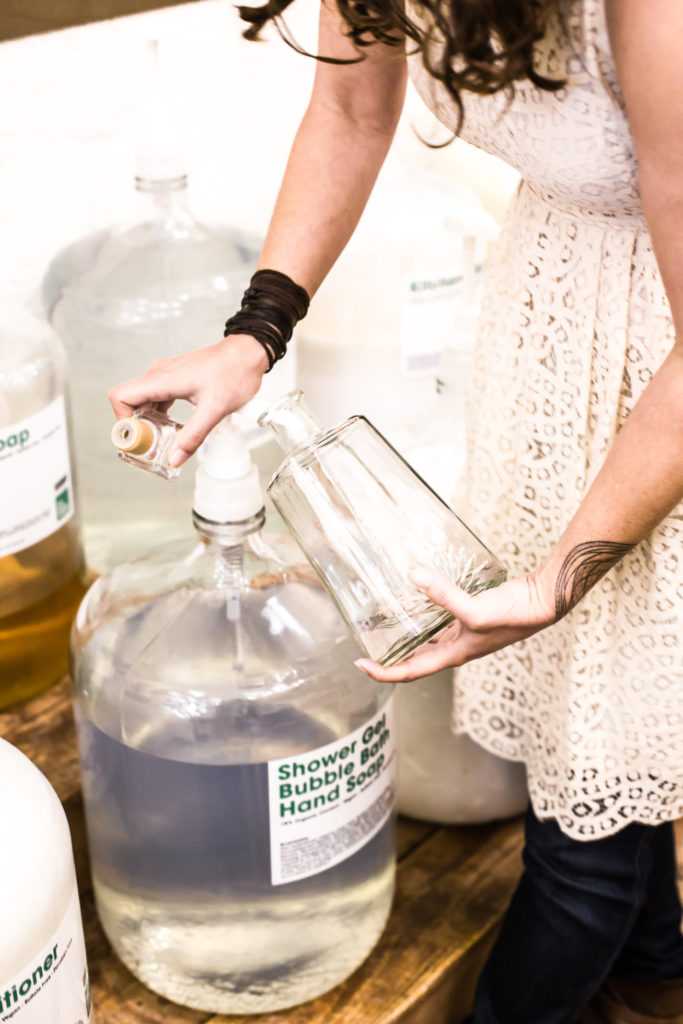 We totally recommend you check out their award-winning window displays made from 2nd life materials at their store on Main Street in historic downtown Ventura, but if you just can't wait any longer, check out their new e-commerce site! Choose your product custom scent → receive a pouch with a pre-addressed return label → squeeze your product out into your own beautiful bottle → mail back the pouch. Ta da! Zero-waste refills.

Where to find them?
The Refill Shoppe 363 E Main St Ventura, CA 93001
TheRefillShoppe.com
Open 10am – 6pm everyday!
---
Discover More
Get to know Ventura, and discover the best things to do around the city.
Ventura Partners With