Posted: Friday, Jul 17th, 2020
On Feel Good Friday, How About a BIG Ventura Giveaway?
Featured Images by Stephanie Hogue
By Visit Ventura
It's Feel Good Friday in Ventura, and a very special one at that. Your chance to win a beautiful
Latitudes Gallery
canvas print that, as its creator aptly puts it, "just captures the fun of Ventura." Here at Visit Ventura, we started Feel Good Fridays for a simple reason — to support local and help our own. On Friday (or honestly, any day of the week), we hope you will do what you can to support our local businesses — who are also your friends and neighbors. Because Ventura is that kind of town. In the necessary absence of visitors, our businesses need a new kind of visitor. One that knows the true meaning behind 805.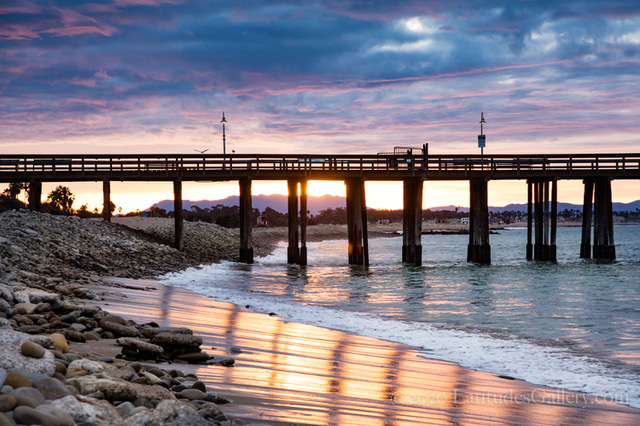 And with the word "true" still ringing in your ears, no better time to introduce Stephanie Hogue, a true community gift in every sense of the word. Along with fellow photographer/artisan Steve Munch, Hogue co-owns Latitudes Gallery. How to put this simply? Their Main Street Gallery is filled with photographs that just plain make you glad to be alive. That's what beautiful things do. And, just maybe, you'd like a Ventura beautiful (and fun) thing to hang on your wall. Photographed, printed, and framed, all in this special place we call home. Well, you're in luck. Because in the spirit of Feel Good Friday — and the spirit that runs like a quiet tide through Ventura — Latitudes is giving away a distinctively Ventura canvas print (valued at $300; though how do you put a price on the warmth the right photo brings?).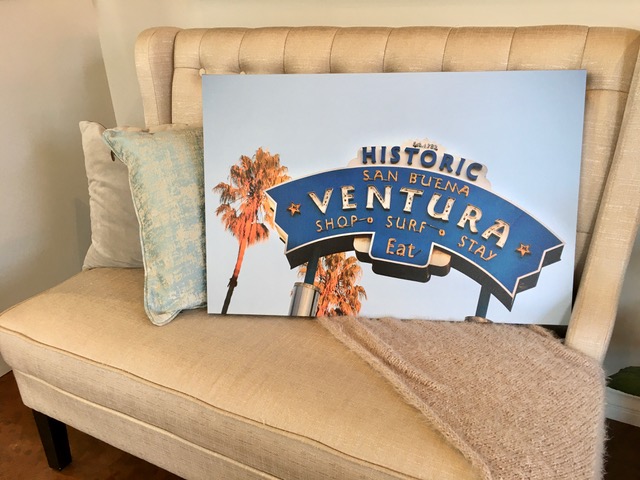 So sign up here to win.
And read on (just below) to learn a little bit about a special talent in our town…
Ventura Summer Vibes 2022 Giveaway
How long have you lived in the area? I've lived here 27 years. How long has Latitudes been a part of the Ventura community? Latitudes has been here since 2012. Eight years. What is it about photography that makes it special for you? I love capturing beautiful moments that are fleeting, so that they can be remembered and enjoyed forever.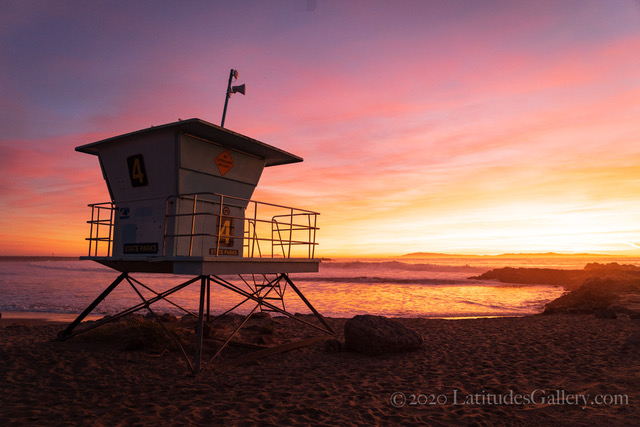 What makes Ventura a special place to shoot? We Venturans have an extra special pride for our beautiful city, and our city has so many places to make great memories. It helps that the photographs we take aren't just pretty pictures; they are photographs of special places that have connection and heart-warming meaning to Venturans. Where are some of your favorite places to shoot photos? I always love photographing the ocean and the area around the Ventura Pier. The pier, the promenade, the palm trees, people enjoying themselves, and, of course, the beautiful ocean with the waves rolling in. It's just a place I love to be…so it makes it a favorite for photographing.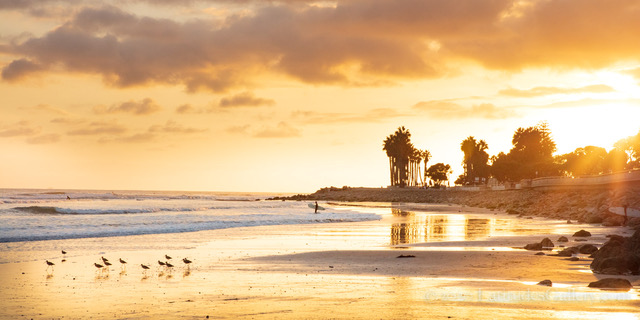 How does it feel when you get a great photo? So fulfilling!!! It takes a lot of elements to come together just right to make a great photo. I truly am always "composing" and looking for a great photo — all the time — and always watching the light. My friends sometimes tease me when I'll comment on the light. It's really hard when I see something and don't have my camera. Sometimes I just mentally click the shutter in my mind so I can remember it that way and just be happy I got to see it. Photography freezes a moment in time — never before, never again. Is there something special in that? Yes. I think that's the main driver in my determination and lifelong passion for photography. For 15 years (as a wedding photographer) I dedicated my career to capturing special moments for people. Now I focus on those fleeting and beautiful moments in nature and our environment. How does it make you feel to know that someone might enjoy a photo you took for years to come? AMAZING! I really love that. It feels important, and as I get further in my career I am wanting to tell important stories with my photographs. So stay tuned!! Why did you choose this particular photo to give away? This photo just captures the fun of Ventura. The Ventura sign is so welcoming as you arrive from the freeway at California Street, entering into downtown and the beach. For me, it evokes the anticipation of having a great time and making great memories in a very special place.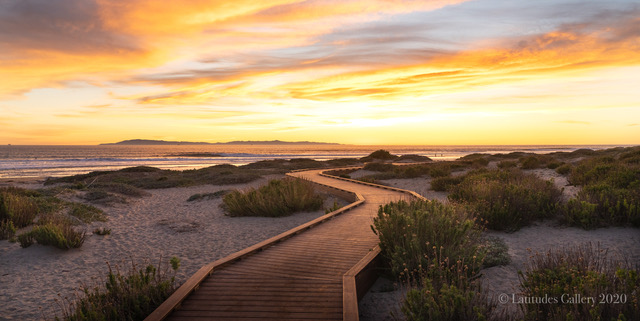 Is there anything you'd like to add that you think is important? I'd just like to say we are so happy to be a part of such a special city and the amazing people who live here. We are grateful to everyone who has shown us so much love and support since the beginning, and especially now during such historic times.
Sorry. This form is no longer available.
Discover More
Get to know Ventura, and discover the best things to do around the city.
Ventura Partners With