Posted: Wednesday, Dec 14th, 2016
Foodie guide to farm-to-fork eats in Ventura
by Visit Ventura
What do kale, peppers, tomatoes, avocados, celery, and strawberries have in common? You can find them all within 20 miles of downtown Ventura! Farmers in this beautiful beach town are spoiled by California's rich soil, and in turn spoil chefs with the freshest ingredients creating enviable opportunities for farm-to-fork eats.
Watch a Pacific sunset on the pier while munching on guacamole made with locally grown avocados and limes. Enjoy local squid at the marina as fishing boats come in and out of the harbor. Taste local wines at near by wine bars with a view of historic San Buenaventura Mission and then stroll Main Street for unique shops and eats. In Ventura, 60 miles north of Los Angeles, farmers have built a farm-to-fork movement from the root up. Farmers' markets and farmer-to-chef deliveries are a frequent sight around town as food trucks, caterers, and restaurants strive to redefine the farm-to-fork movement through unique and interactive foodie experiences.
Attend one of Totally Local VC's innovative dinner events marrying iconic Ventura locations with local top-line chefs to dish up seasonal selections harvested from the region's most celebrated farms. Have dinner at the avocado orchard, cattle ranch, or pumpkin patch featuring seasonal farm-to-fork eats paired with local wine and beer. Or visit The Jolly Oyster at San Buenaventura State Beach Park for the ultimate DIY oyster shucking experience. The Jolly Oyster has built its name by offering fresh, local, sustainably-farmed oysters on Ventura's waterfront. Pack a baguette and your favorite bottle of wine, sit by the beach and give oyster shucking a try.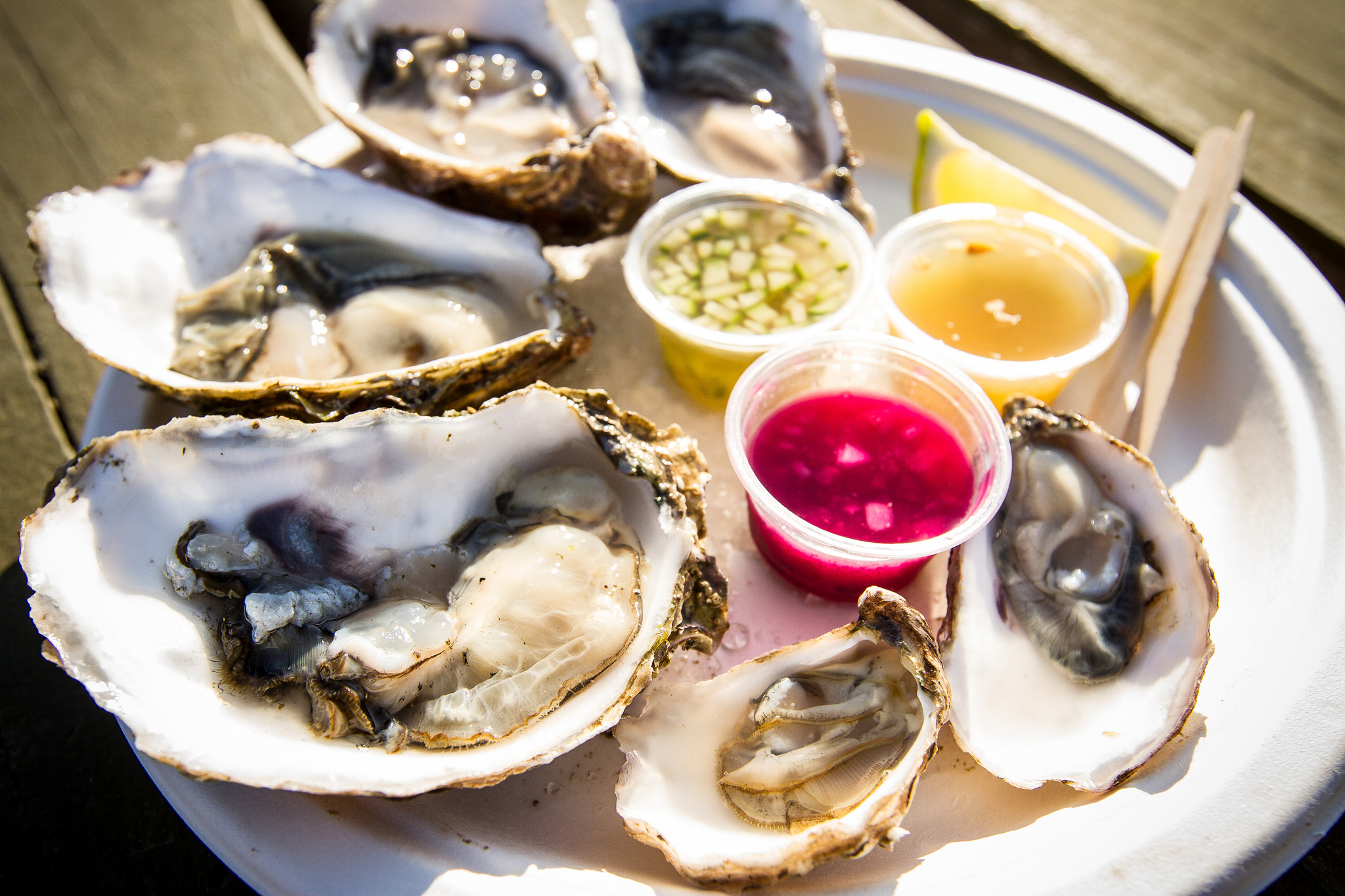 In town, be sure to drop by restaurants like Paradise Pantry, The Cave, Winchester's Grill & Saloon, or Aloha Steakhouse, where chefs create tasty seasonal eats featuring local produce, easily paired with Ventura wine, beer, and spirits. Experience Ventura. Experience local.
Discover More
Get to know Ventura, and discover the best things to do around the city.
Ventura Partners With