Posted: Friday, Dec 11th, 2020
What's happening in Ventura in December?
The world has (rightly) slowed, but it hasn't stopped completely. With mask-wearing (thank you) and social distancing (thank you) and new, stricter regulations factored in, there are still things to enjoy in
Ventura
in December. Ventura has Holiday LIGHTS (note caps) beside the sea, sparkling trees that glow Christmas spirit warm, spouting whales, and farmers markets and fishermen's markets heavy with local largesse.
So yes, there are still things to do — and heartfelt thanks to you for doing them responsibly as we all work together to put these times behind us.
And, last but not least, heartfelt thanks for supporting the small Ventura businesses we all love. Every contribution adds up.
.

Holidays in Your Car (that would be over one million Holiday Lights)
Dates: Through January 2
CBF Productions has been putting on concerts and movies (enjoyed from the socially distanced comfort of your car) at the Ventura County Fairgrounds since summer. "A chance to sing, dance, and laugh again," is how they aptly bill it. Unfortunately, wind damage to the stage has put the concerts and movies on hold, but the Holiday Lights are alive and sparkling. Through January 2nd, CBF is hosting "Holidays in Your Car" at the Ventura County Fairgrounds. What does this mean? The happy symphony of Holiday tunes illuminated by over one million LED lights, Holograms, lasers, and Projection Mapping (high-end projectors throw special computer-generated images all about you). Think Clark Griswold on amphetamines.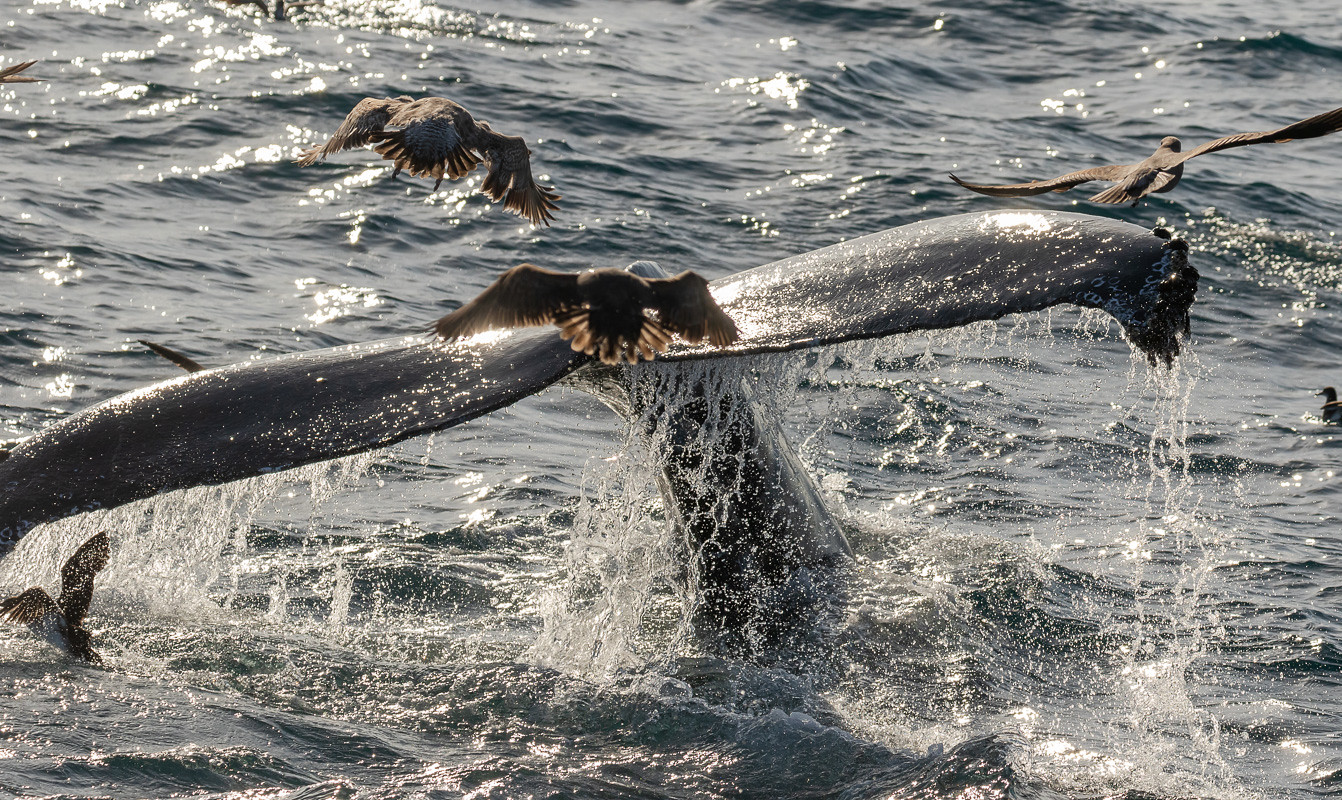 Take a Boat Ride on the Wild Side
Date: through December
It's world-class whale watching, without a doubt. The waters of the Santa Barbara Channel and the (protected) Channel Islands National Marine Sanctuary are filled with life, much of it very, very large. When some of the largest creatures on this planet roil to the surface (and sometimes leap free of it), the result is stunning and the memory is lifelong. From roughly mid-December through mid-April, Pacific Gray Whales migrate through our waters, swimming down from Alaska on their way to Baja California, Mexico. Island Packers will provide a front-row seat. They leave right from Ventura Harbor.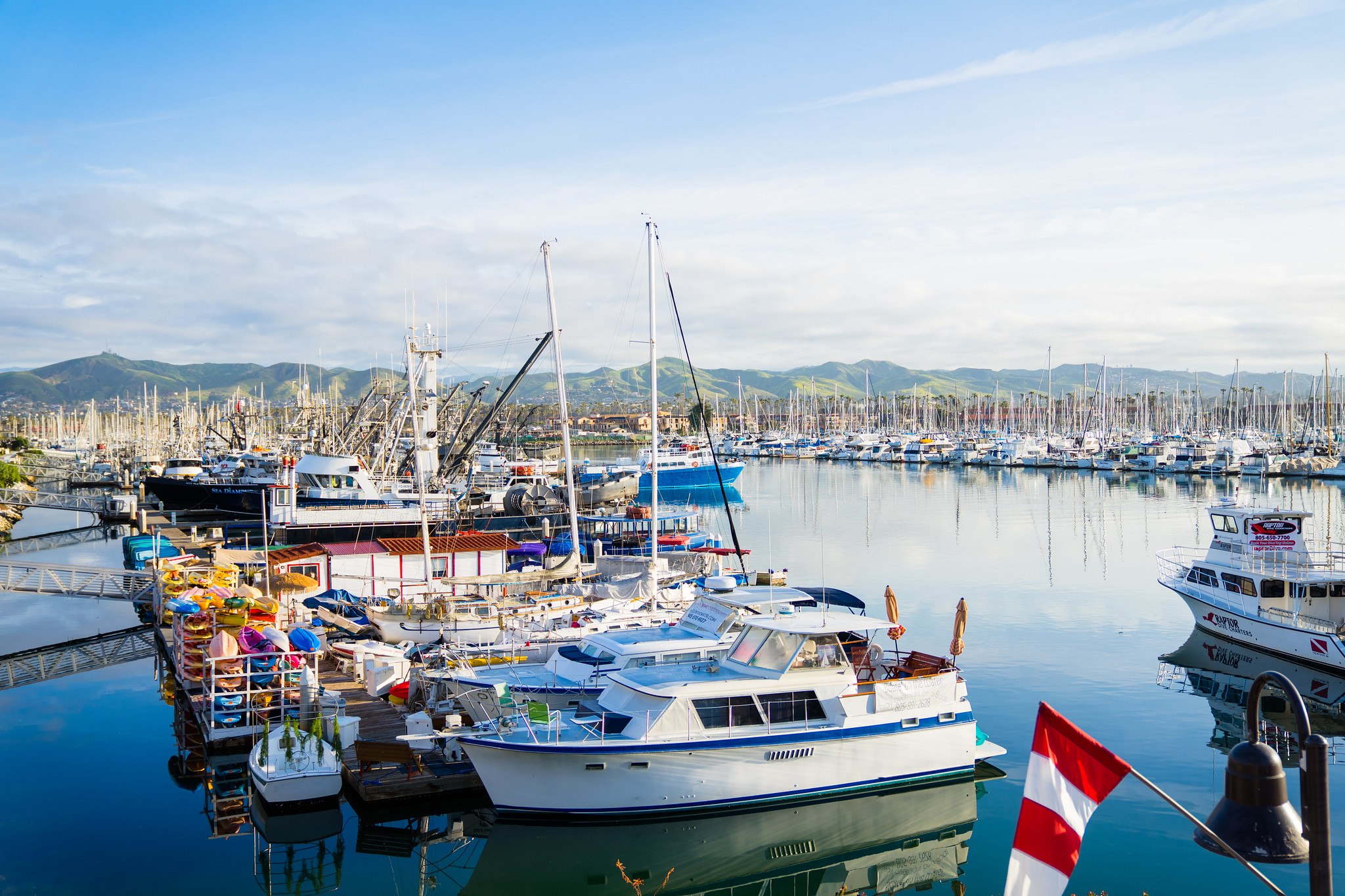 Take a Private Holiday Light Boat Tour through Ventura Harbor
Dates: December 11th through the 31st.
Times: 6 to 7 pm, or 7:30 to 8:30 pm
Every December, boaters in Ventura Harbor drape their boats in a flood of Holiday lights. This year will be no exception, and there's no better place to see the lights than from the water. Ventura Boat Rentals at Ventura Harbor Village is taking bookings for private one-hour Holiday Light Tours for up to 10 passengers. Cruise through Ventura Harbor and past decorated homes in the Ventura Keys, watching the lights dance on the water.

Lovely Trees You Can See
Dates: through December
Sadly, but understandably, there were no official tree lighting events in Ventura. But happily, there are lovely trees. No, it's not an event, but you and those you are safely bubbling with can make it one. Ventura's historic 120-foot Norfolk pines are now alight with holiday splendor beside the San Buenaventura Mission, and the kind folks at Downtown Ventura Partners have also put up a lovely Holiday Tree at the corner of Main and California streets. Stand for a long moment and let the lights work their magic. For a beautiful tree hearkens back to Holidays past. And, perhaps more important, Holidays to come when we can all be together again.

VC Art Market
Date: Saturday, December 12th
It's a small (ideal for social distancing) but lovely affair. The VC ArtMarket takes place in Figueroa Plaza (downtown Ventura, next to Mission Park on Main Street). It's a small collection of local artists showcasing their work, from all genres of art. Think outdoor art gallery. A chance to both shop local and support the arts. They're permitted to operate under the current stay at home order, and that's what they'll be doing — while following all the safety guidelines — this Saturday from 10 am to 3 pm.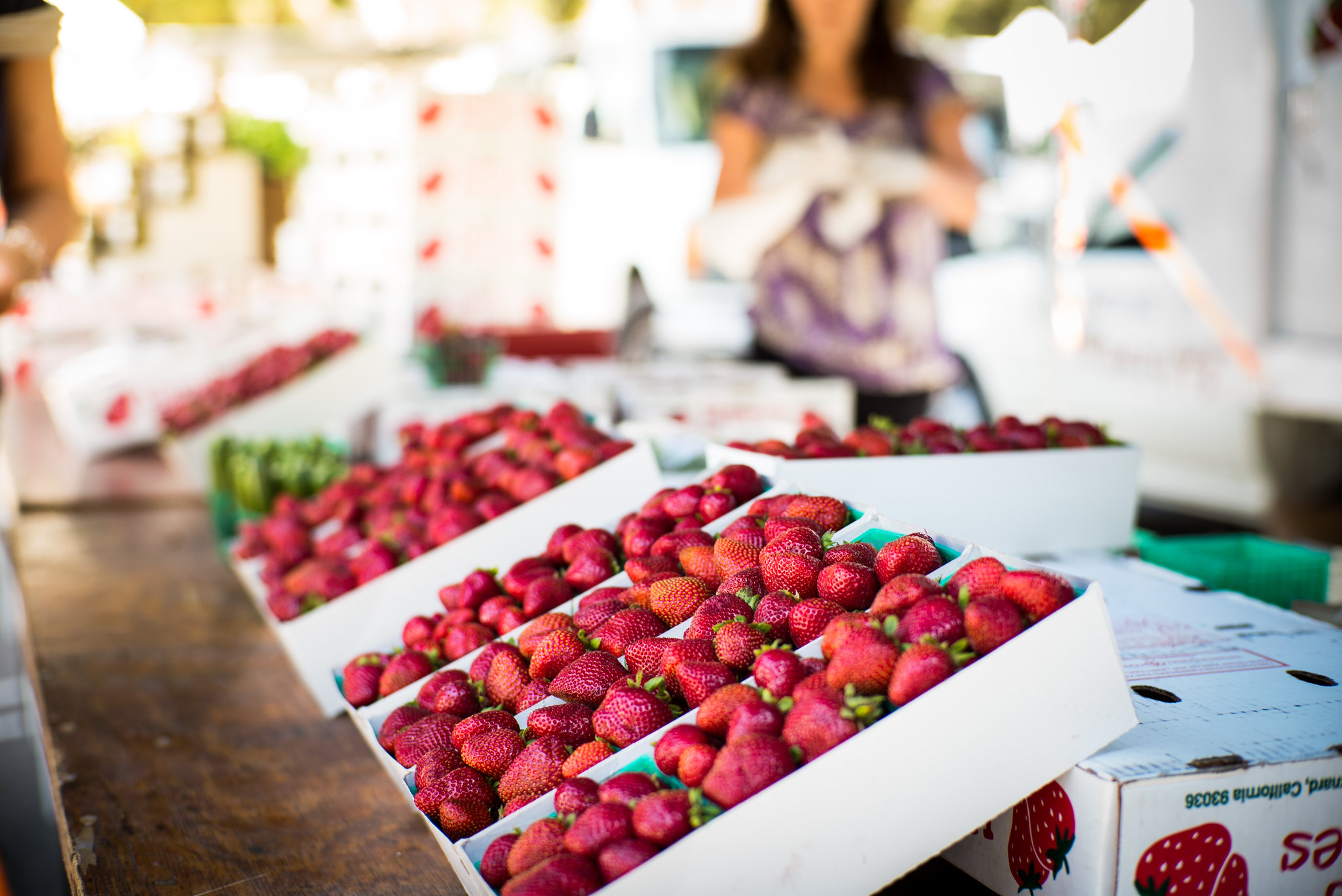 Local farmers bring the freshest fruits, vegetables, herbs, honey, eggs, nuts, cheese, olive oil, fruit juices, jams, and jellies (among other items) you ever laid taste buds on. Oh, right. Also fresh baked bread and tasty ethnic foods, ready to go. The Midtown Ventura Farmers Market is held Wednesdays from 9 am to 1 pm at the Pacific View Mall (3301 North Main Street, West parking lot, near Red Robin Restaurant). The Downtown Ventura Market — part of Ventura since 1986 (running without interruption) — is open Saturdays from 8:30 am to noon at the corner of Santa Clara and Palm Streets (but not on Saturday, December 26th).
Yes, they have modified their operations for your safety. Please click here.


Fisherman's Market, Ventura Harbor Village
Date: Saturdays, 7:30 am to 11 am (weather dependent)
You won't find fresher seafood because it comes right off the boat to the small pier behind Andria's Seafood Restaurant & Market (1449 Spinnaker Drive). The official word is the Market runs from 7:30 am to 11 am, but the unofficial word is to get there early — because they often sell out. Inside tip; you can also order the catch online ahead of time. Learn about online ordering — and Ventura's hardworking fisherfolk — here.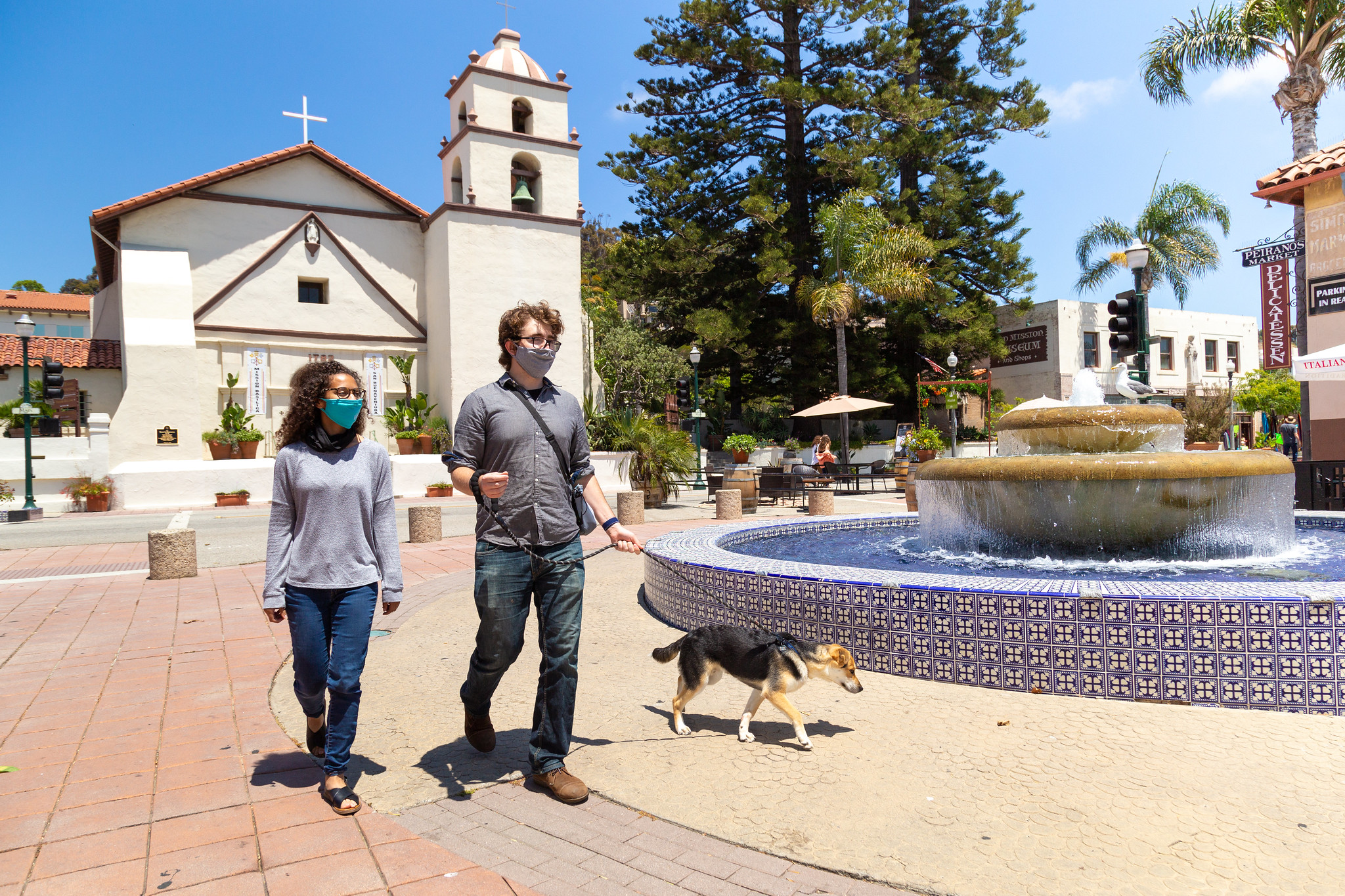 Europe by the Sea
Dates: Through December (and on into February)
Main Street Moves began in June, five blocks of Ventura's downtown Main Street — from the San Buenaventura Mission up to Fir Street — closing around the clock to motor traffic. Even in this current stay at home period, retailers along Main Street are allowed to have shoppers in their stores (up to 20 percent capacity) and many of the stores move some of their goods out to the sidewalks. Even with restaurants currently closed for outdoor and indoor seating, you can still get take out. Please stroll Main Street, stop to revel in the Christmas trees, and help support our Main Street restaurants and businesses. And please kindly wear a mask.


Sure, you could do this any month, but it seems like beautiful murals are being added to Ventura's landscape on an almost monthly basis, including the brand new mural "Heart Center," a 17-foot (tall) by 22-foot expanse of loveliness painted by artist Carly Veronicaby on the side of the American Mattress Man building (2323 East Main Street).
Just rent an electric bike from Ventura Beach E-Bike (conveniently located downtown on California Street) and head out on your adventure; in Ventura, inspirational street art is everywhere (click here to plan out your tour). It's a gloriously kaleidoscopic adventure; from a stylish version of the Shinto solar goddess Amaterasu, to a 100 ceramic tile collage depicting 150 years of Ventura history, to, along Ventura Avenue, a string of lovely explosions of color often covering entire walls. Start your Ventura mural tour anywhere. It is about creativity.


Shopping, dining, hiking, beach-going, beer-quaffing, wine-tasting, and all manner of fun in the sun (because that's what Ventura does best; and those days will return in full). Want to know (almost) everything about Ventura? Please order our FREE 2020 Ventura Inspiration Guide here.