Posted: Thursday, Dec 10th, 2020
An Insider's Ventura Gift Giving Guide
by Visit Ventura
Let's be honest. Normally this would be a season of celebration and gift giving. But this is a Holiday season like no other, a season when sometimes it feels like there is nothing to celebrate at all.
But even in the darkest times there is something bright. There is something to celebrate, in this strange Holiday season and in every season that follows, with whatever those seasons might bring. That something is human kindness. In our lives we've all seen it, often small moments and small gestures that aren't, of course, small at all. These acts of kindness, they are small in the sense that they usually take place out of the limelight — between friends, between family members, between lovers, between husbands and wives (yes, the last two can be one and the same). And so you don't hear of them, unless of course, you are the one practicing or receiving kindness.
Kindness, of course, doesn't have to take the form of a gift, but, in these strange and difficult times, giving a gift serves a double kindness of sorts. One, you brighten someone's day. And two, you brighten a local Ventura merchant's day. Sure, maybe what you are buying is something very small because it's all you can afford and that's just fine because small things, taken up by lots of hands, turn into very, very big things. Forecasts say one in six Ventura retailers (and one out of two Ventura restaurants) won't make it through through the pandemic. But it doesn't have to be that way. Think of all the hands. Starting with yours.
How to help? You've already got that figured out. What to get? Well that's where we're here to help. Starting today, Visit Ventura will be running a series of blogs with gift giving ideas, provided to you by other Venturans (in this first blog, our Visit Ventura staff). Venturans who maybe don't have a lot to spend, and know just the right place to spend it for maximum Kindness Impact. This blog is in time for the Holidays, but we're going to keep running them, right on through this year and into the next.
Why?
Because a kindness can arrive at any time.
And it can assume any form. In this case, keeping Ventura's businesses alive — gift by gift — while making a random day special for someone in your life who maybe could use a little bright.
Thank you for elevating kindness above darkness.
Let's get started with an insider's list of gifts (or gift-providing businesses) from our Visit Ventura team …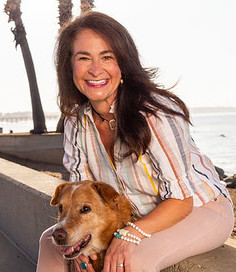 From Marlyss Auster, our President & CEO (and fearless leader)
Small Surf BrushA surf brush from Walden Surfboards. I have one in my car, and one by the front door. They're great for brushing the sand off your feet and for encouraging spontaneous beach walks.Click HereVintage Crew Tee – Ventura PRIDEA Ventura Pride shirt from Tiki Girl. I love all her hats in the store, but she had me with a comfy Ventura tie dye tee.
Click HereEx Voto ChocolatesMade by hand and almost too pretty to eat! Who needs Sees when you have Exvoto !Click HerePuppy ice creamCan't leave our furry friends out. Did you know Coastal Cone has puppy ice cream? Deck out your pup with a bandana and get a few extra frozen treats for them and join the ranks of the VIP pups Our own Roxy is eager to join – bubbles on the tongue will tell ya so!Click HereDryer ballsGood for the environment and smells so good too!! Dryer balls from the Refill Shoppe.Click Here
Previous
Next

From Cheryl Shallanberger, our Vice President of Sales & Marketing
Reves De Sabine's Petal Face & Lip PolishI love everything about Reves De Sabine's Petal Face & Lip Polish. All-natural ingredients makes you feel good using it on your face, it smells good, and it leaves your skin feeling smooth.Click HereSurf Rodeo Drunk Text Flat Bill SnapbackIt's my favorite event in Ventura and I love representing
Click HereVisit Ventura Patagonia BackpackVisit Ventura Patagonia Backpack is a versatile backpack to go hiking or to travel. It's comfortable and stylish.
Click HereHats UnlimitedHats Unlimited in Ventura Harbor Village has the perfect collection of hats for any occasion.
Click HereFour Brix Winery Baubles RoseFour Brix Winery Baubles Rose . Because who doesn't like pink bubbles.Click Here
Previous
Next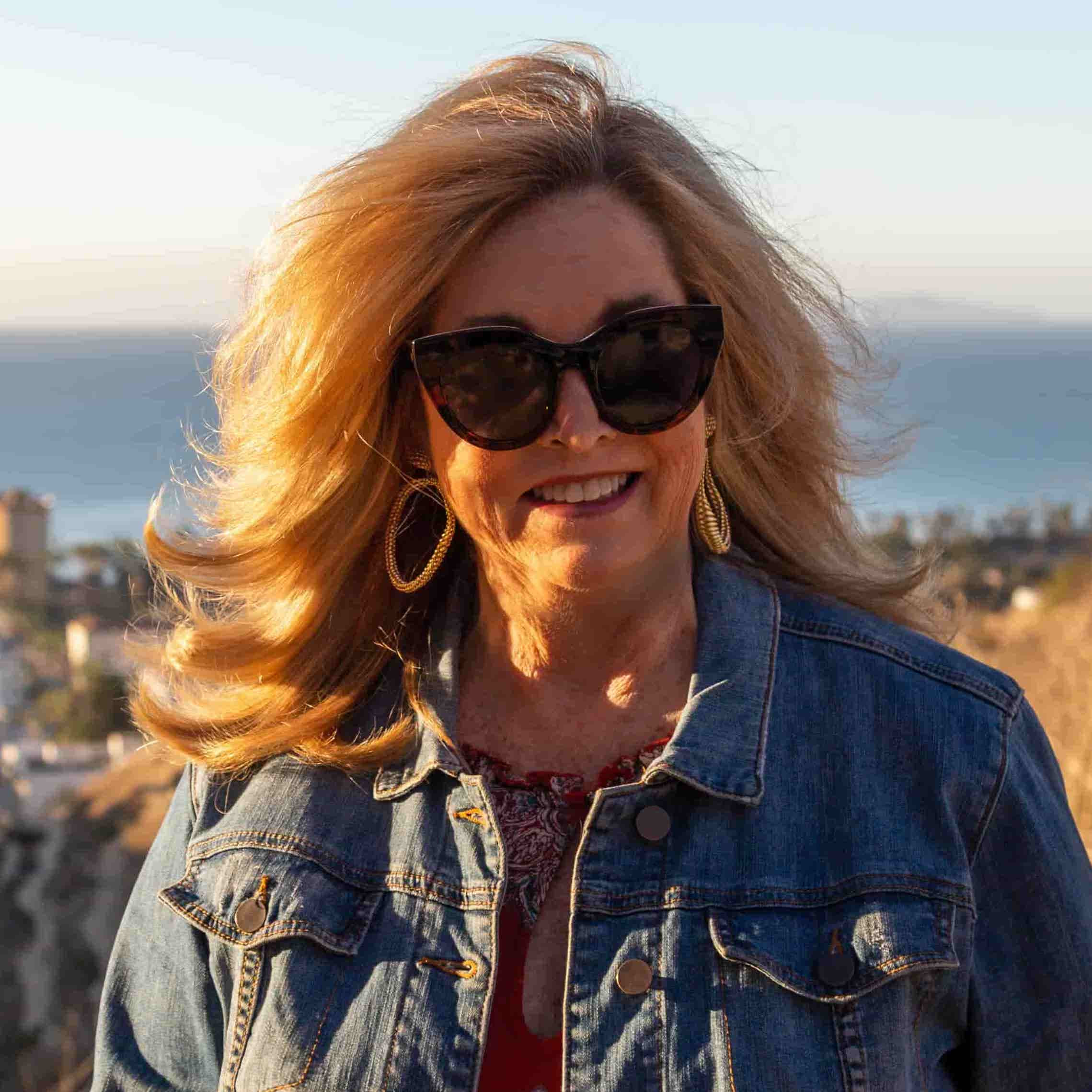 From Michele Gilmour, our Director of Consumer & Leisure Trade (she also runs our Visitors Center gift shop, so she knows her stuff)
Wrapping paper by Rossi and CavalliniCopperfield's has the best selection of rare and unique note cards, and high quality wrapping paper. Their excellent gift choices never disappoint. One of my favorites are the individual sheets of wrapping paper by Rossi and Cavallini.Click HereVisit Ventura's Ventura Bamboo cutting boardI love Visit Ventura's Ventura Bamboo cutting board. We use both sizes of the Ventura branded, bamboo cutting board at home on a regular basis. It's great for every setting, indoors, a picnic, the beach, and it really does holler Surf's Up!Click HereGifts for our pupsOur two Aussie pups and us love everything about The Wharf. They carry high quality, healthy food, and treats, and the staff is super knowledgeable and friendly. One of our favorites is the grain-free and all life stages dog food by First Mate.Click HereItalian linen apparel from Barefoot BoutiqueBarefoot Boutique has every day coastal gifts, from casual clothing to accessories and jewelry. It is rare if I ever walk out of this store empty-handed. They have lovely Italian linen apparel; so many different options to choose from.Click HereParadise Pantry charcuterie traysParadise Pantry is one of my fav place to pick up charcuterie trays! They have an incredible selection of cheese, meats, crackers and olives, and, to top it off, figs! Charcuterie Plate #2 has select artisanal salami, Prosciutto & Mortadella served with cornichon & course grain mustard with a side of Herbed Crostini.Click Here
Previous
Next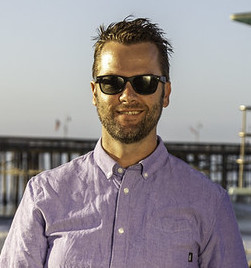 From Mike Laan, our Digital Marketing Manager
Five Points Skate Shop hoodieI still remember going to Five Points Skate Shop as a kid and getting my first skateboard setup. Their hoodies are perfect for mellow Ventura weather. Their shop has tons of shoes, clothes, and boards for the skateboarder in your life.Click HereLittle Sweet, Lotta Heat – 3pkOur office has Spencer Makenzie's about once a week depending on how good I am about getting everyone to order. If you've tried Spencer's before, then you've encountered their amazing sauces. But a lot of people don't know that you can have them at home too.Click HereWilder GinVentura Spirits is a great company run by an awesome group of guys who make amazing products. I was never a Gin fan before I tried their Gin, which was a game changer for me. If you haven't tried one of their many outstanding spirits, it might be time try.Click HereProspect Coffee Roasters beansThere are some awesome options for coffee roasters in Ventura, but my current favorite is Prospect Coffee Roasters. Their coffee is just ridiculously delicious, and when you pick up the beans at their shop you get a free cup of delicious coffee to go with it.Click HereVentura mugMy go to mug at home is the Visit Ventura distressed coffee mug. This thing is perfect for your morning cup of joe.
Click HereTshirt from Dexters CameraDexter's Camera has been in Ventura for over 50 years and it's the place to go if you love cameras. Any photographer in your life would love this shirt.Click Here
Previous
Next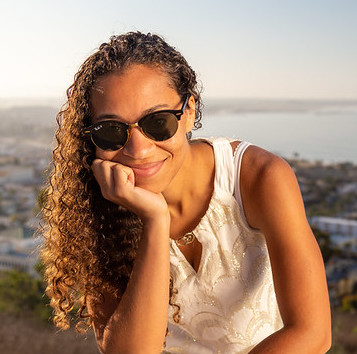 From Leslie Snipes, our Creative Coordinator
Salzers hoodieSalzer's Music is one of my favorite music stores in SoCal. I always stop here for Record Store Day and just to browse the crates for new vinyls. Plus they have some cool swag (like their sweet hoodies) on the second floor.Click HereBlind bag End Game ComicsThe staff at End Game Comics and Anime is so fun, and they know their stuff. It's hard to miss their shop with their Hydra or Mandalorian flag raised outside. I've completed a ton of comic runs and manga sets like Akira, which can be pricey and super hard to find. Their blind bag is awesome and includes multiple comics from a bunch of different publishers.Click HereCopperfield's Gifts' Paddywax candlesI love Copperfield's Gifts' Paddywax candles! It's also a fun place to walk around and see all the quirky stuff they have, from old timey typewriters to ray guns!Click HereKong frisbeeMy pupper loves The Wharf. It has a huge selection of treats and toys. We got our boy his favorite Kong frisbee from here.Click HereIndustry Horror hoodiesIndustry Horror. I have so many hoodies from this place. Their designs are super unique compared to usual brands, but they also support a great cause. Click Here
Previous
Next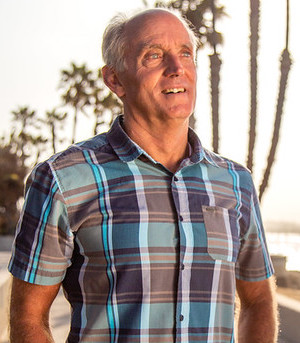 From Ken McAlpine, our Communications Coordinator
Ventura Surf Shop "Oil Piers" (Gray) TeeA surf shirt from any of our great local surf shops. We're a surf town. But Old Guys Don't really Rule.Click HereTickets to the Channel IslandsI love Island Packers for a million reasons, but two of them are they're just great people and they can take you to one of the most beautiful places on Earth. They have gift certificates you can order over the phone and they'll mail them to you. So giving the gift of incredible beauty — aka a trip to the Channel Islands — is as easy as it gets.Click HereVentura Face maskI'm kind of a forgetful Batman (without the muscles). I'm forever losing masks. I love the masks Visit Ventura sells. They fit snug, they're comfortable, and they're a subtle way of showing you're proud of your town.Click HereLatitudes Gallery postcardsI like to send random postcards. When I'm sending a post card for a really special occasion (or to a really special person), I splurge a little and buy my cards from Latitudes Gallery. Stephanie Hogue and Steve Munch have been taking jaw dropping photos of our area for a long time — and somehow they keep getting better.Click HereGift card for sushiMy lovely wife Kathy and I like to get sushi and take it somewhere beautiful to eat and enjoy the scenery. A gift card from any of our great Sushi restaurants makes for a memory-making gift for friends. Plus it's a way to get your vegetables, instead of choking down lima beans.Click Here
Previous
Next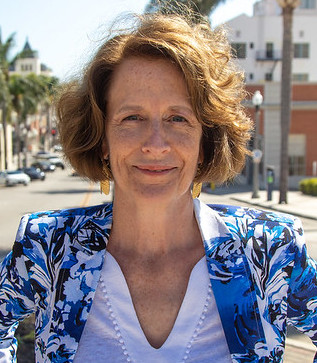 From Michele Foster, our Office Administrator
Olive oilOlive Ventura… I wouldn't dream of making a salad without one of their fresh and flavorful California olive oils. Mission olive oil is my current favorite. Excellent for cooking too.Click HereA book from Timbre BooksFrom the time I was a little girl, no Christmas has been complete without a gift – given and received – of a good book. This year Timbre books is at the top of my list for finding that special novel or exciting new cookbook, possibly both!Click HereGoodies from Rosie Lee ImportsSome of my favorite goodie gift bags for friends include tasty treats and gifts from across the pond. How about a tea time bag with a fine tea selection, biscuits, scones and a beautiful china mug?Click HereHand crafted ceramics from Ventura Pottery GalleryWith an ever changing range of hand crafted ceramics from local and regional talents, the Pottery Gallery at the Ventura Harbor Village never fails to please. With work from the rustic to the whimsical, the practical to the purely decorative, the perfect gift can always be found.Click Here
Previous
Next
Don't feel like paying for all your gifts? Well why not win a few? Or, if you're Holiday lucky, more than a few? Enter our Elf Giveaway — for a chance to win amazing free stuff — as many times as you like. Because elves don't give a whoot about rules…

Follow the Visit Ventura Elf Giveaway!